Say hello to your new BFF goals.
Vin Diesel and Deepika Padukone are getting ready to hype their big release, xXx: Return Of Xander Cage, which releases in January 2017.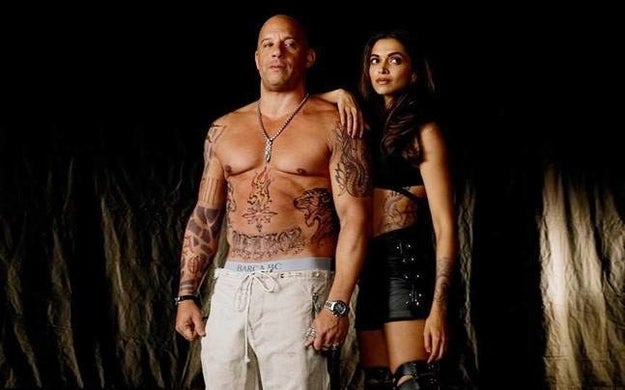 While hanging out earlier today, Diesel hosted a Facebook live stream to talk about his co-star and profess his admiration for her.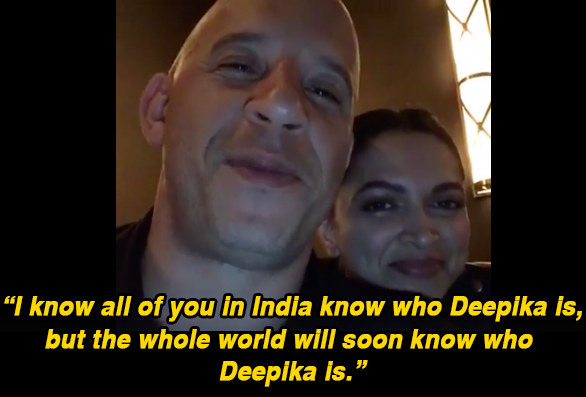 Diesel couldn't stop gushing over Padukone as she blushed away on his shoulder.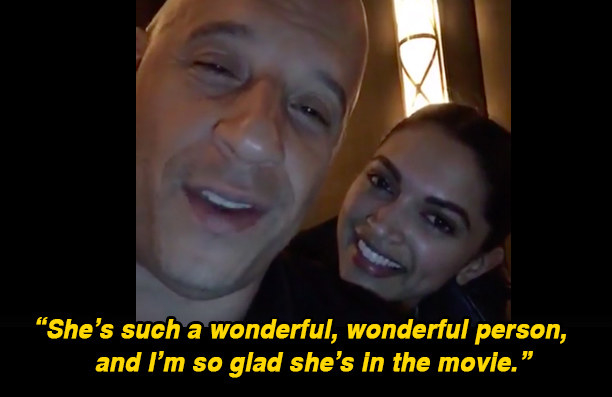 While talking about how he has to prep for promotions in India soon, Diesel also got a quick Hindi lesson from Padukone, and pretty much nailed it.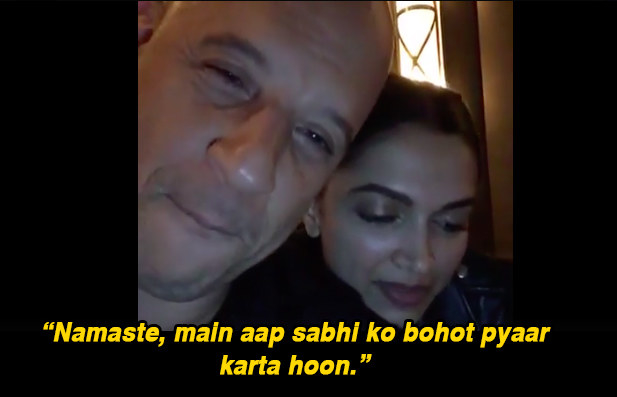 ---