Northern Kentucky University is investigating the flyer which appeared to mock a "Welcome Black Week" event on campus.
A "Welcome White Week" flyer placed next to a "Welcome Black Week" poster sparked a student protest at Northern Kentucky University on Tuesday.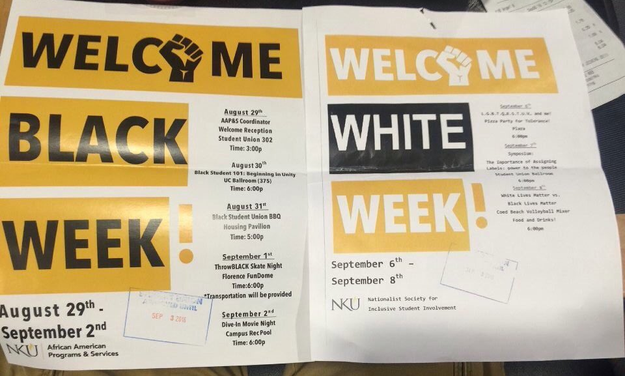 At least 50 students on Wednesday attended a peaceful protest on campus in response to the flyer.
---