She decided to do it to show having children doesn't hold women back.
Hein Koh is a 40-year-old artist living in Brooklyn, New York, and a mom to fraternal twin girls, Amelia and Oneida.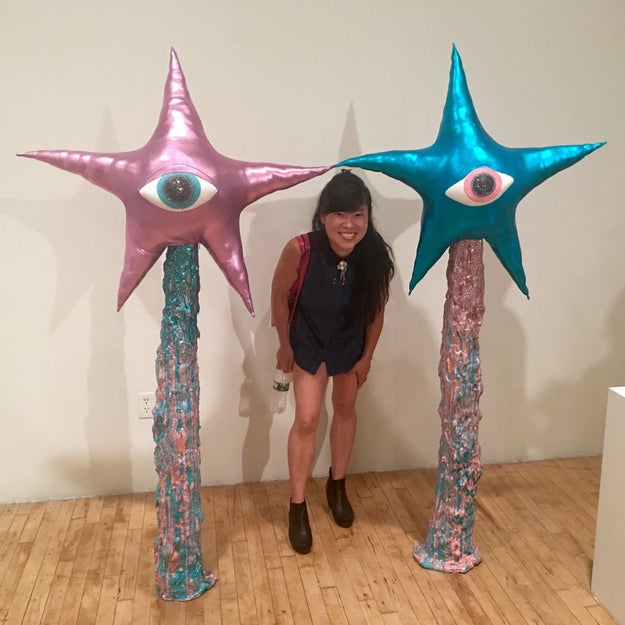 Last May, her husband, Jim Horowitz, took this photo of her working on her computer while breastfeeding Ami and Oni, who were 5 weeks old at the time.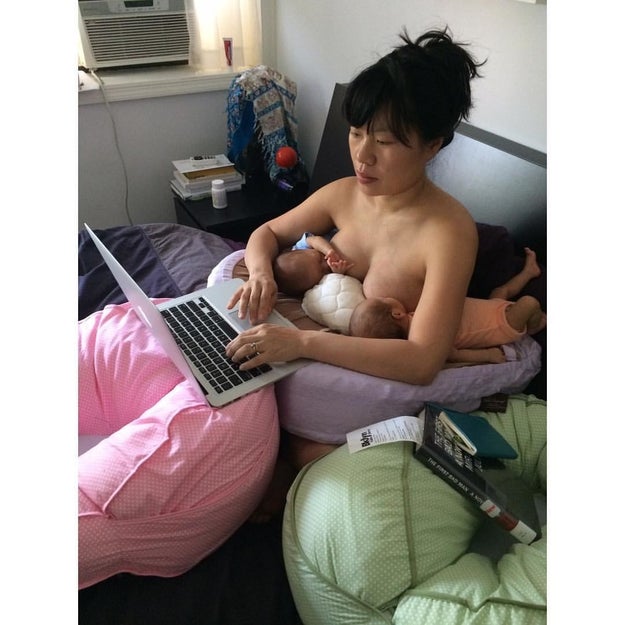 Earlier this month, Koh posted a throwback to the photo on her Facebook page, which has been since been shared more than 2,000 times.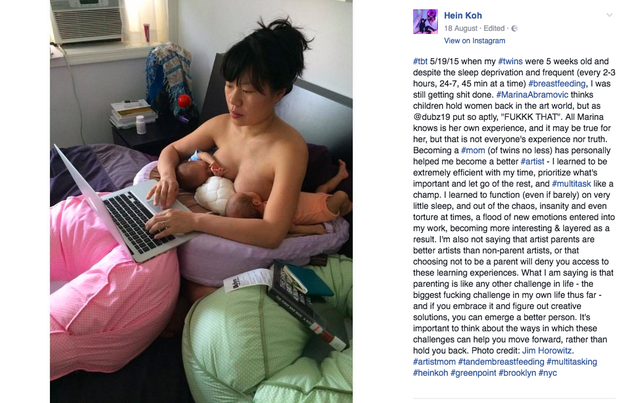 She opened her caption with "#tbt 5/19/15 when my #twins were 5 weeks old and despite the sleep deprivation and frequent (every 2-3 hours, 24-7, 45 mins at a time) #breastfeeding, I was still getting shit done."
Koh told BuzzFeed News that the photo was "totally candid," adding that she pretty much always "tandem breastfed" her twins after she got the hang of it.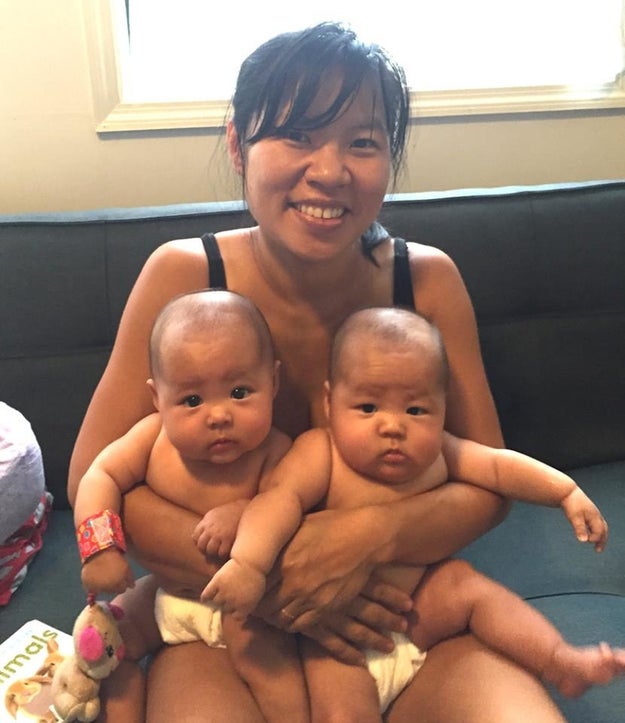 "I don't usually take my shirt completely off when I breastfeed, but for some reason I did that day, maybe because it was hot," she said.
She said she was little hesitant to post the photo at first, but thought it was too funny not to in the end.
---