The LG V20 is the first phone shipping with the latest Android OS, Nougat.
Today, LG announced its new ~very premium~ phone, the LG V20. It's the first device to come with Android 7.0 Nougat installed, ahead of Google's own Nexus devices.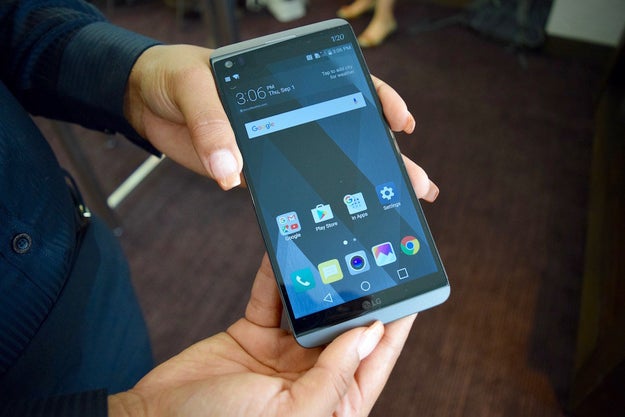 Google typically ships the latest version of its Android operating system with the Nexus line, under which it partnered with hardware makers like Huawei and LG, but rumor has it that the company is killing the Nexus brand in favor, perhaps, of a "Google" or "Pixel" moniker.
In any case, Android 7.0 has officially launched for existing Nexus devices, and the LG V20 will be the first new phone to have it. The phone Google is working on won't be announced until early October.
Here's a first impressions hands-on with the brand, spankin' new LG V20, a device that was designed with a focus on high-fidelity video and audio recording tools – and intended to look and feel fancy AF.
Nicole Nguyen / BuzzFeed
Android 7.0 has a lot of great features, including multi-window split screen support.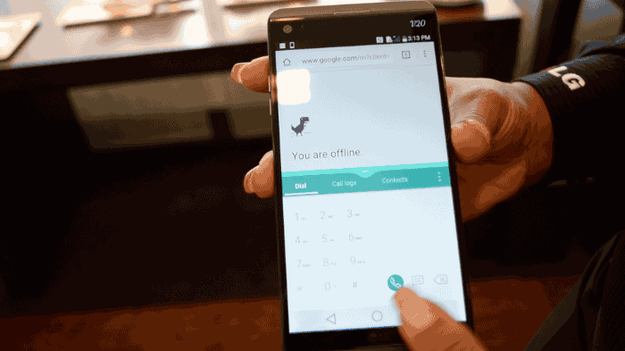 The LG V20 phone I tried wasn't set up or connected to the Internet, so it couldn't really show me anything, but setting up the split screen and quickly switching apps was super easy.
Other notable Android N features are:
A ton of new emojis, including multiple skin tones.
More battery efficiency and power saving features.
New custom quick settings that appear when you first pull down the notification shade.
Quick replies to texts and emails from the notification shade.
A new data saver that limits how much cell data apps in the background can access
Being able to change the size of the font, icons, and interface.
Direct boot, which loads apps before you unlock your device for faster startup.
Nicole Nguyen / BuzzFeed
Here's what the multi-window, new emojis, and custom quick settings are supposed to look like.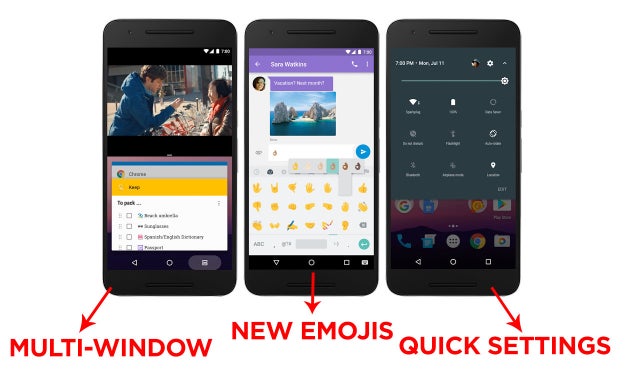 Android N runs alongside LG's own software, LG UX 5.0.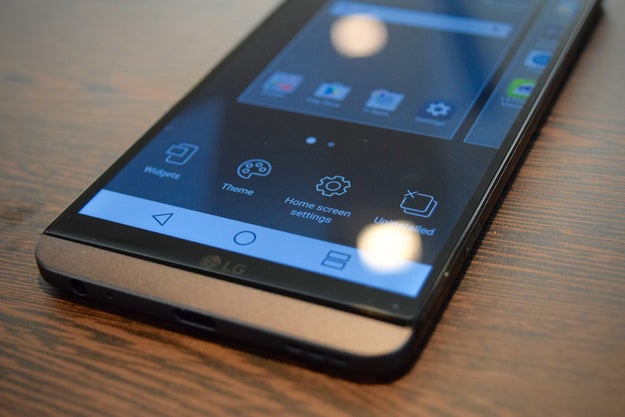 LG's software re-introduces the much-requested app tray that was removed in the previous version and incorporates Material Design concepts, a minimalist design language developed as a guide for developers by Google.
Nicole Nguyen / BuzzFeed
---