Baby Auburn Absher is the youngest water skier ever, his parents say.
Meet Auburn Absher, a 6-month-old baby who was totally chill about water skiing with his parents in North Carolina.
At 6 months and 10 days old, Auburn is the youngest water skiier in the world, his parents said.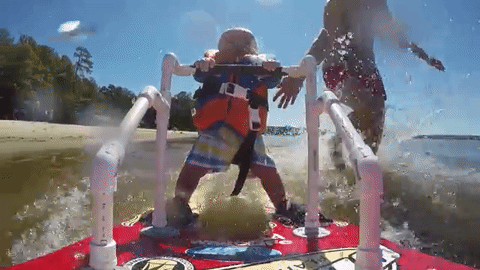 Another extremely talented baby, Zyla St. Onge, broke the previous record earlier this year in Florida. Zyla was slightly older at the time.
Rob Absher / Via youtube.com
His dad built a training ski out of PVC pipes, then Auburn held on entirely by himself, dad Rob Absher told ABC News.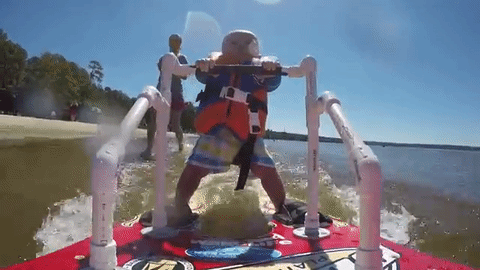 Since Auburn was born eight weeks early, his parents weren't sure if he'd be able to water ski so young, his parents said. But when he began to start trying to stand up on his own, they thought they'd give it a try — first in the living room, then in the backyard, Absher told ABC News.
"He's got himself a death grip on that thing," Absher told ABC News. "His hands were not taped at all, he's actually holding on, he's got a real strong grip."
BuzzFeed News has reached out to the Absher family for more on their son's awesomely early athleticism.
Rob Absher / Via youtube.com
Auburn made it about 30 seconds before he wobbled and his mom stepped in.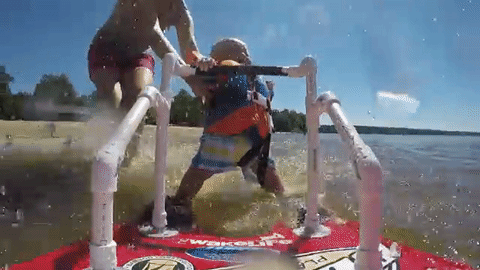 Rob Absher / Via youtube.com
---