Started from the swamp and now he's here.
Last month 16-year-old Igor Nazarov became a global meme after posing for a photo shoot in a swamp.
Alex Nazarov
Igor and his brother Alex put together the shoot for a competition on Russian social media site VK. The swamp was suppose to symbolize his reluctance to enter the workplace and the routine of working life.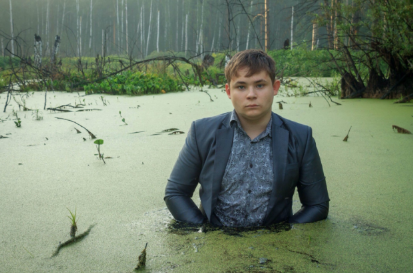 Alex Nazarov
Now, thanks to the photos, Igor has become a minor celebrity in Russia, despite not winning the photo competition.
Kyrgyzstani publication Kloop did a new photo shoot with Igor, this time framing it as a "success" photo with a new laptop and table, in Issyk-Kul, Kyrgyzstan's most famous lake.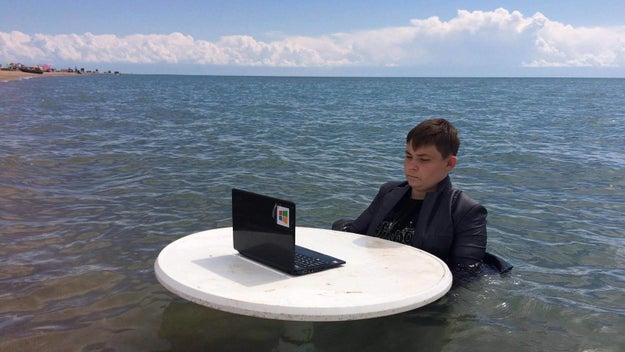 ---