The earring's message is so important.
Beyoncé celebrated a modest 35th birthday over the weekend: some public serenading, presidential well wishes, first lady visits. The usu.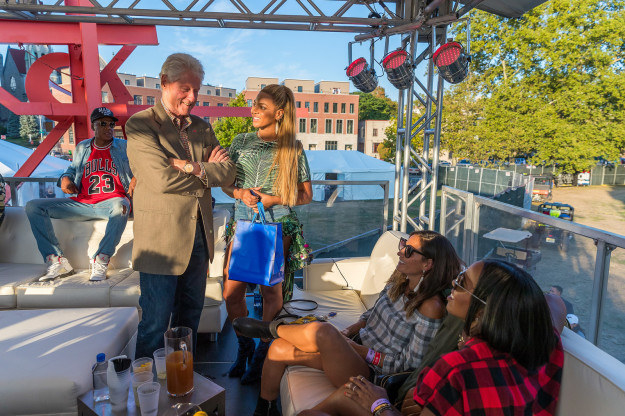 Adam Schultz for Hillary for America
But a lot of people missed the real star of the event: her majesty's right earring.
The juxtaposition of "shut" and the "↑" arrow spelled it out crystal/diamond clear. Beyoncé's right ear said "shut up."
And people beyond the Beyhive cannot even handle it.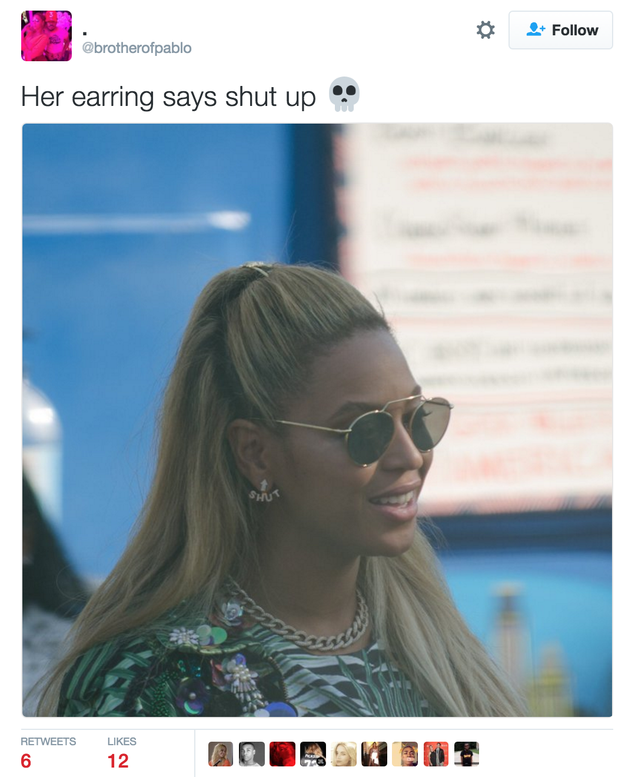 ---