There may be some privacy settings and policy changes you may have missed.
Take a look at contacts you may be uploading to Facebook without realizing it.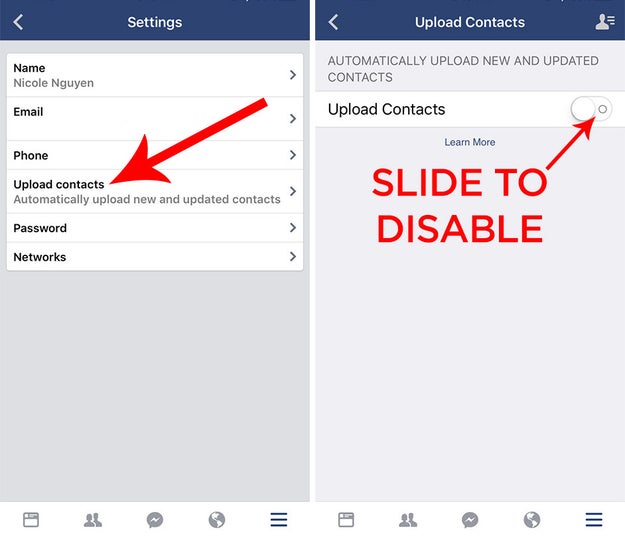 Facebook could be using contact information, including names, phone numbers, and email addresses, that's stored in your phone to make friend recommendations to others. This can be problematic when your contacts are confidential sources or patients.
You can view these imported contacts here. There should be a Delete All button at the top of the list that will clear all contacts at once. I had apparently uploaded over a hundred of my high school friends' contact information in Facebook, when I first joined the service.
You can prevent Facebook from uploading contacts in the future by tapping on the menu button on the bottom right, scrolling to the bottom of that page and tapping Privacy Shortcuts > More Settings > General > Upload Contacts > and then disable Upload Contacts. Manage the contacts you may have uploaded to Facebook Messenger here.
Nicole N / BuzzFeed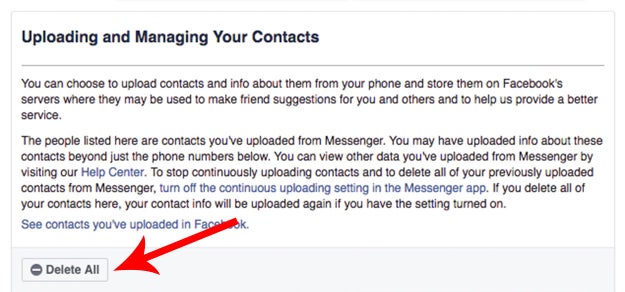 Nicole N / BuzzFeed
Prevent WhatsApp from sharing your data with Facebook.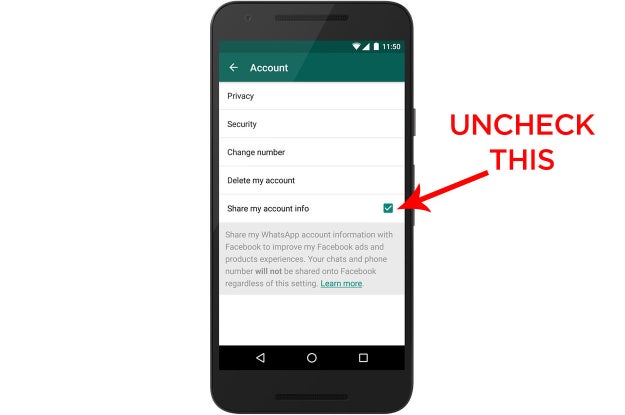 On Aug. 26, the messaging service WhatsApp, which was acquired by Facebook in 2014, announced that it was going to start sharing user information, like what device you're using, your mobile carrier, and how often you open the app, with Facebook. Facebook would use this data to inform what types of ads it serves you. The app is giving users 30 days after agreeing to WhatsApp's new terms of service to opt out.
In the WhatsApp app, go to Settings > Account and uncheck Share my account info. If you have not accepted the new privacy policy yet, another method of opting out is to tap Read more about the key updates to our Terms and Privacy Policy when prompted and slide the green toggle to the off position at the bottom of your screen.
If you've already opted out, you may no longer see the option to opt back in.
WhatsApp / Nicole N / BuzzFeed
---