"It's the least I can do," she tweeted on Sunday.
Soccer star Megan Rapinoe took a knee on Sunday during the playing of the national anthem in solidarity with the NFL's Colin Kaepernick.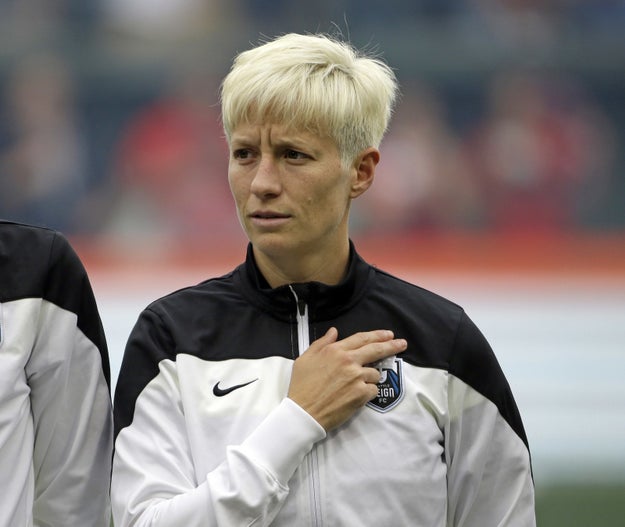 A photo shows Seattle Reign forward Megan Rapinoe in 2015.
Don Ryan / AP
Kaepernick, a quarterback with the San Francisco 49ers, began his silent protest last month.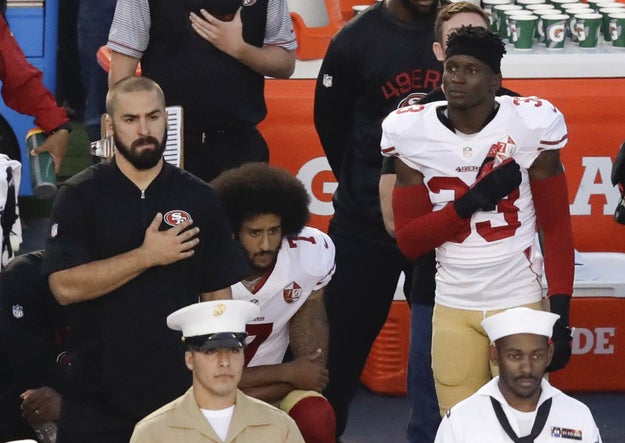 Chris Carlson / AP
---