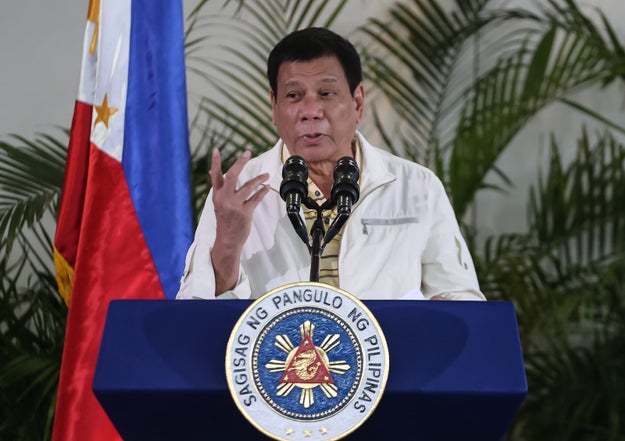 Afp / AFP / Getty Images
The Philippines' controversial new president, Rodrigo Duterte, again raised eyebrows Monday when he warned US President Barack Obama not to concern himself with Filipino human rights, calling him a "son of a whore."
At a press conference before he was set to fly to Laos to meet Obama and other leaders at the ASEAN conference, the Filipino leader was asked how he might react if the US president should question him over his severe anti-drug war, which has killed some 2,400 people since he assumed office in June.
"Who does he think he is? I am no American puppet. I am the president of a sovereign country and I am not answerable to anyone except the Filipino people," he told reporters.
"You must be respectful," Duterte said, referring to Obama. "Do not just throw away questions and statements. Son of a whore, I will curse you in that forum."
"We will be wallowing in the mud like pigs if you do that to me," he said.
Some outlets translated Duterte's comments into English as "son of a bitch."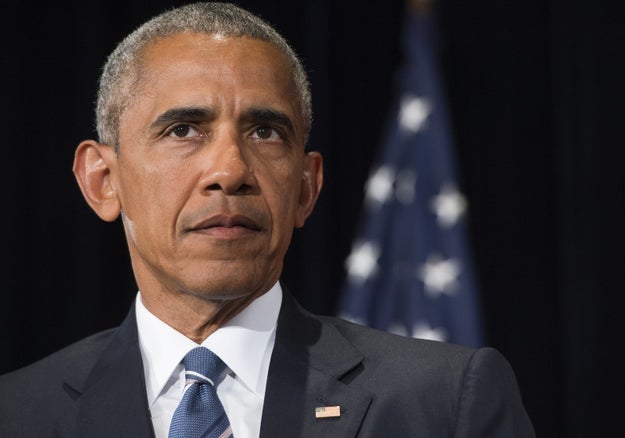 Saul Loeb / AFP / Getty Images
"I just heard about some of this," Obama subsequently told reporters at a press conference in China, referring to Duterte's comments. "But I have seen some of those colorful statements in the past, and so, clearly, he's a colorful guy."
Obama said he had instructed aides to assess whether it was still worth trying to meet with Duterte on the sidelines of the ASEAN conference.
"I always want to make sure that if I'm having a meeting that it's actually productive and we're getting something done," he said.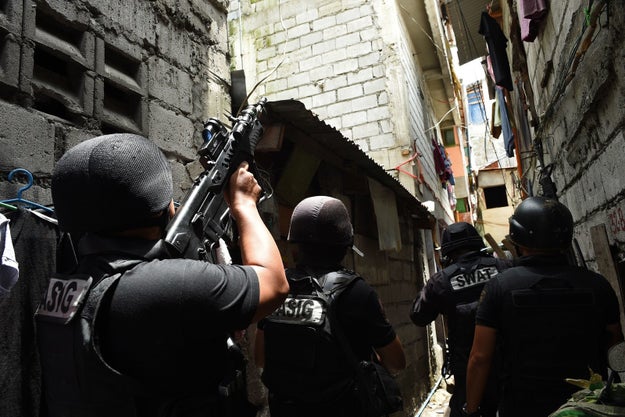 Philippine police SWAT personnel in Manila on Monday.
Ted Aljibe / AFP / Getty Images
The tough-talking Duterte was elected in May, promising to crack down on drug dealers in the country by any means necessary.
In June, he said he would reward any citizen with a gun if they aided his war on crime by killing drug dealers who resist arrest.
"Please feel free to call us, the police, or do it yourself if you have the gun — you have my support," he said. "Shoot him and I'll give you a medal."
He has also threatened to withdraw from the UN, after human rights experts said his order for police and the public to kill suspected drug traffickers was tantamount to "incitement to violence and killing, a crime under international law".
LINK: The Philippines' New President Will Give You A Medal If You Kill A Drug Dealer