Best known for her work with the poor in Kolkata, India, Mother Teresa died in 1997.
Pope Francis has declared Mother Teresa a saint in a ceremony in St Peter's Square, watched by thousands of pilgrims who had flocked to the Vatican.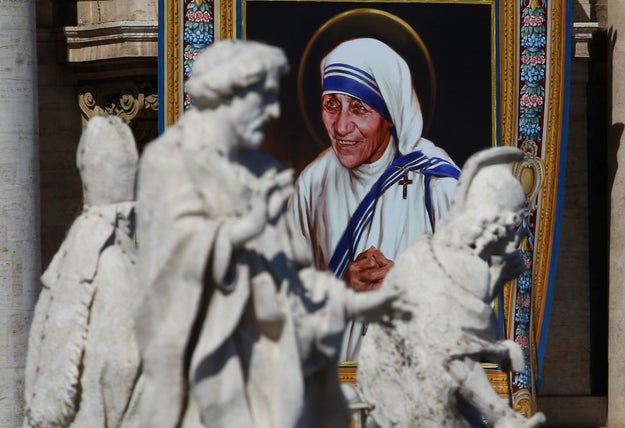 Stefano Rellandini / Reuters
More than 1,500 homeless people, transported by bus to Rome from across Italy, were given seats of honor at the ceremony. Afterwards they were given a meal of pizza, served by nuns from Mother Teresa's order.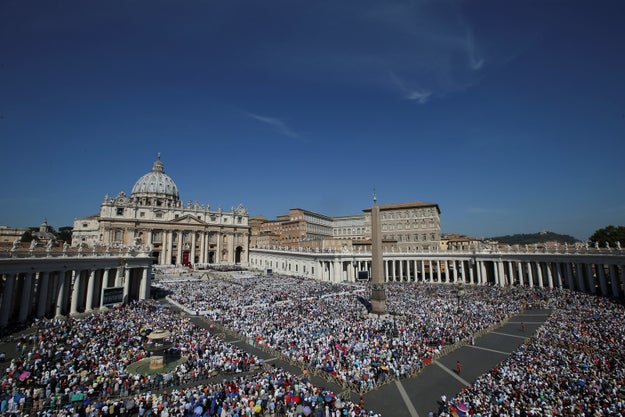 Stefano Rellandini / Reuters
Cardinal Angelo Amato told the crowds about Mother Teresa's life, and asked Pope Francis to canonize her in the name of the Catholic Church.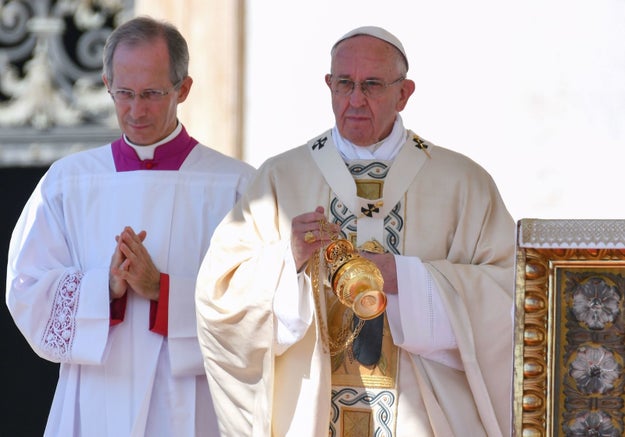 Pope Francis leads the canonization of Mother Teresa.
Vincenzo Pinto / AFP / Getty Images
"After due deliberation and frequent prayer for divine assistance, and having sought the counsel of many of our brother bishops, we declare and define Blessed Teresa of Kolkata to be a saint and we enrol her among the saints, decreeing that she is to be venerated as such by the whole church," the pope said in Latin.
Afterwards he deviated from his prepared remarks and acknowledged people might find it hard to call her "Saint Teresa" and would instead "spontaneously" refer to her as Mother Teresa.
---