Obama said his team can be "a little overwhelming" after arriving in Hangzhou for the G20 summit via "the ass" of Air Force One.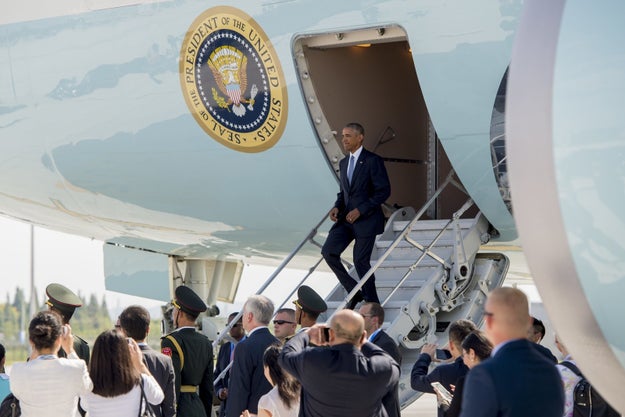 Etienne Oliveau / Getty Images
Barack Obama arrived in Hangzhou, China, for the start of the G20 Summit Saturday, but the visit did not get off to the best start.
To begin with, the US president was forced to leave Air Force One through a little-used smaller exit, usually reserved for landings in dangerous territories — such as Afghanistan.
In what has been described by one China expert as a "deliberate" snub, Chinese officials quite literally forgot to roll out the red carpet, leaving the US team to improvise.
British PM Theresa May arrives, as does Obama
China Stringer Network / Reuters
---