"You cannot take yourself too seriously with a turtle on your head."
Meet Lynn Johnson, a 63-year-old from Indiana and the proud owner of a hat that looks like a turtle.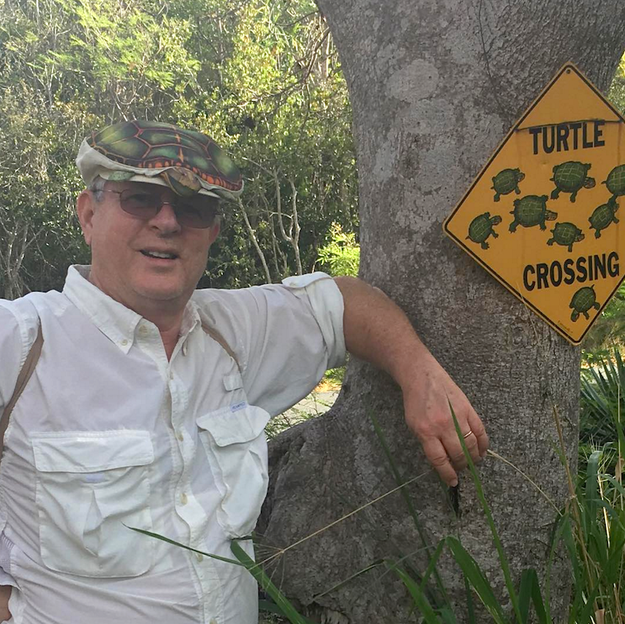 Johnson found the hat in a Colorado ski shop 20 years ago, and it amused him so much he bought it instantly. The hat quickly "became something of a phenomenon," he told BuzzFeed News.
"Within 48 hours, I began to see what this hat did," Johnson said. "Even TSA will gave me a smile when I went through airport security."
Since then, "there's not a week that's gone by" that Johnson hasn't worn the hat.
Supplied
And now, Johnson's got a big goal: he wants to fill the world with turtle hats.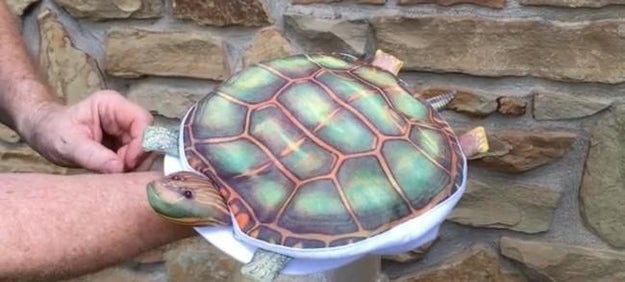 He launched a Kickstarter (complete with the greatest pitch video you'll ever see) on August 26 to fund a big group order of turtle hats just like his.
Supplied
Johnson decided to start the campaign when he realized his beloved hat was getting worn out.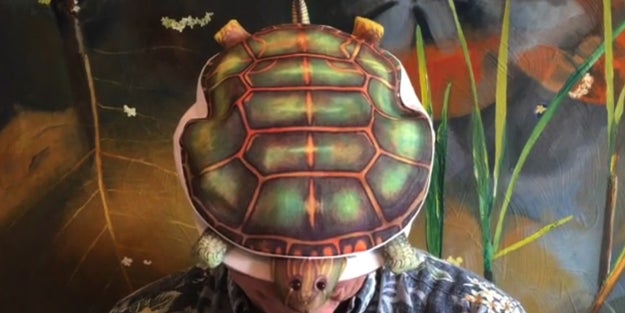 This issue first presented itself several years ago, when the first incarnation of the hat had to be retired due to wear and tear.
"It took me eight years of looking to find one, and then I finally found a resale vintage one on Etsy," Johnson said. "I snapped it up and wore it for about three years. And then I realized, this one is going to get stained too."
So, he spoke to his "contacts in the hat industry" and got a few samples made, but learned the minimum order of hats is $5,000. His daughter told him about crowdfunding, and thus his Kickstarter was born.
Supplied
---