"The fact is I don't know about his state of mind (I don't know a lot of things) and I shouldn't have acted like I did," Dunham said on Instagram.
Lena Dunham issued an apology to Odell Beckham Jr. on Saturday for projecting her insecurities onto him when she claimed in an interview that the football player ignored her at the Met Gala, a comment that pissed a lot of people off.
I was sitting next to Odell Beckham Jr., and it was so amazing because it was like he looked at me and he determined I was not the shape of a woman by his standards. He was like, "That's a marshmallow. That's a child. That's a dog." It wasn't mean — he just seemed confused.

The vibe was very much like, "Do I want to fuck it? Is it wearing a … yep, it's wearing a tuxedo. I'm going to go back to my cell phone." It was like we were forced to be together, and he literally was scrolling Instagram rather than have to look at a woman in a bow tie. I was like, "This should be called the Metropolitan Museum of Getting Rejected by Athletes."
Schumer then responded that Dunham was "dressed like a boy, and you looked sexy."
It was unclear whether Dunham gave Beckham a chance to respond to her comments before publishing the piece.
In her Instagram post, Dunham said that she struggles with industry beauty standards, "and so when I show up to the Met Ball surrounded by models and swan-like actresses it's hard not to feel like a sack of flaming garbage."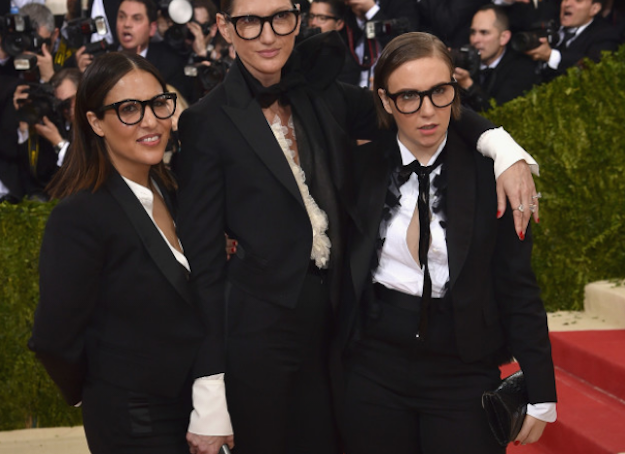 Dimitrios Kambouris / Getty Images
---