The pup had no food or water the entire time he was trapped in the ruins of his family's home.
Clean up and recovery efforts are continuing in the Italian towns devastated by last month's magnitude-6.2 earthquake that killed more than 290 people.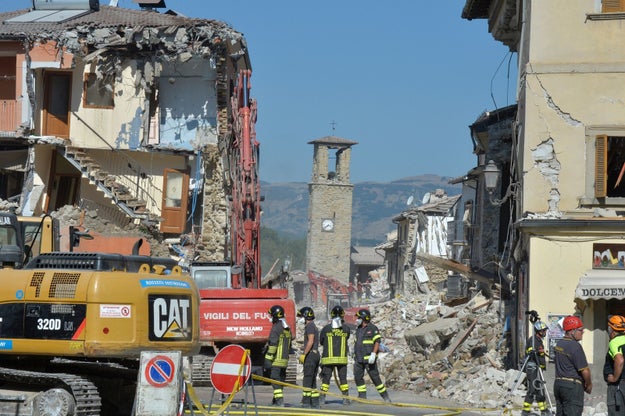 Andreas Solaro / AFP / Getty Images
On Friday, though, firefighters made a heatwarming discovery when they returned to the ruins of a home in the hardest-hit town of Amatrice: a family's dog was still alive under the rubble.
The golden retriever, named Romeo, had been sleeping on the first floor of the house and his owners on the second when the quake hit on August 24, according to the Italian news agency ANSA.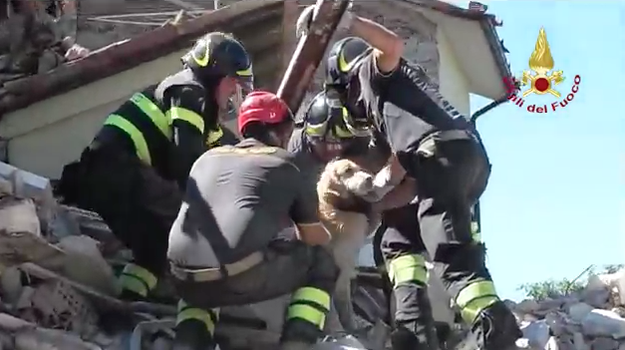 The couple survived the collapse of their home, but couldn't find their dog until they returned Friday with firefighters to retrieve some belongings.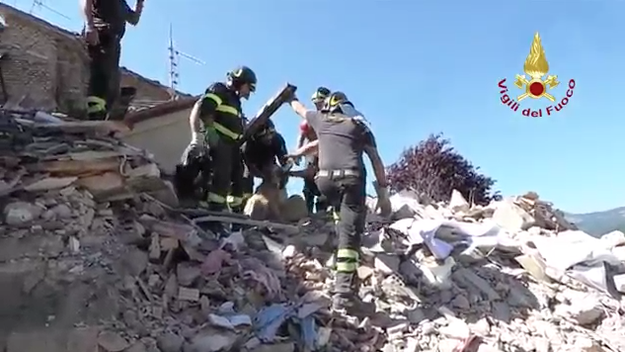 ---