NFL star Colin Kaepernick is quickly becoming a HERO to many in the Black Lives Matter movements. Last week he STOOD UP against police brutality by REFUSING to stand during the national anthem.
And yesterday it took his protest a step further. He wore socks that depicted police officers as "PIGS."
Peep the twwet below: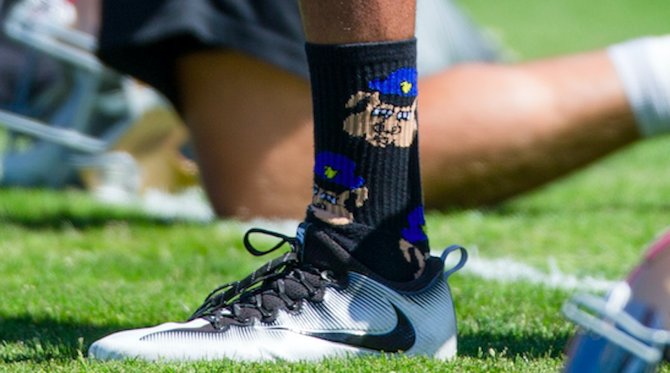 NFL Star Colin Kaepernick Gives ZERO F*CKS . . . He Wears Socks . .. Depicting Police Officers . . . As 'PIGS'!!! on MTONews.com™.