By Egufe Yafugborhi
WARRI—CHIEF Christian Whiliki, a community leader in Aladja, Udu Local Government Area, Delta State, has expressed faith in the commitment of the eight-man panel of enquiry investigating the community land dispute with neighbouring Ogbe-Ijoh, Warri South West Local Government Area of the state to come up with a lasting solution.
Whiliki, 1st Vice President, Aladja Elders Council, expressed confidence in the Prof. Abednego Ekoko-led panel, yesterday, as the Delta State government which appointed the panel, declared the land space between both community a security zone neither party should trespass two weeks from August 21.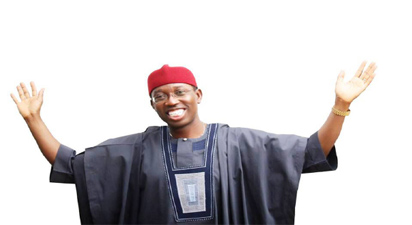 The community leader said: "Between 1996 and 2009, successive Delta State governments have failed to resolve the lingering land dispute with various panels. Justice Dan Azinge panel presented no white paper in 1996. In 2009, Justice Frank Nwulu's panel appointed by then Governor Uduaghan submitted a white paper evasive on defining ownership.
"Apart from past administration lacking the political will, previous panel never really did thorough tour of the disputed zones. This time around, the Ekoko panel is already making the difference having painstakingly taken a see for yourself tour of both communities and the contentious zone. It is my feeling they will live to the expectation of fair judgement."
He thanked Governor Ifeanyi Okowa on the choice of members of the new truce panel which he charged to live by its promise to amicably resolve the matter, adding that the success of the committee in the task before members will go a long way in building public confidence, especially among the Udu people in the governor.
Aladja/Ogbe-Ijoh community leaders express faith in Okowa's truce c'ttee on Vanguard News.