Some operators of travel agencies in the Federal Capital Territory have decried the infiltration of untrained personnel in the sector.
The operators, who spoke in separate interview with the News Agency of Nigeria (NAN) in Abuja on Tuesday, said that the trend was detrimental to the wellbeing of the business.
According to them, the sector is a specialised field that requires in-depth training.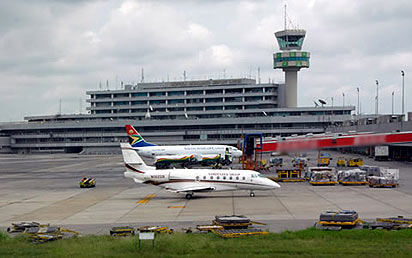 They expressed worry that travels and tours business had becme an all comers affair, because there were no government policy in place to protect it from infiltration.
Mr Eneji Eneji, the Manager, Voyage Travels and Tours, said in every business, there were set goals, adding that when handled by unprofessional, it would be impossible to achieve.
"When there is no training, it is difficult for an untrained person to understand the fundamentals of how to do the job, so it jeopardises these goals.
"When you do your job well, clients are satisfied and there is every tendency for them to come back and possibly get you some referrals.
"Your employees can also contribute to the success of your company when they are trained to perform their jobs according to industry standards,'' Eneji said
Mrs Carol Agborma, the owner of Safe Haven Travels and Tours Ltd, also corroborated what Eneji said.
"Some people just open an office and say they are running travels and tours.
"You cannot close them, but they are spoiling business for the genuine agents.
"Even though there are registered members of travels and tours, these untrained ones still find their way into the business,'' Agborma said.
According to her, the travels and tours business has its peculiar ups and down season, but infiltration is a very difficult battle to win.
Mr Joseph Idoko, the Manager of Bievenue Travels, said the case of untrained operators had been a battle that is yet to be won by the National Association of Nigeria Travel Agencies (NANTA).
"NANTA has deployed every system to see if they can stop the operation of fake agents, but to no avail.
"We were advised by the association to always put NANTA logo on our neon sign, but it has not stopped the fraudulent practices of these unscrupulous elements.
"Because many clients don't know the difference between a registered agent and an unregistered one until there is a problem in the transaction.
"They are really giving us problems, spoiling businesses for us,'' Idoko said
NAN reports that other operators interviewed also corroborated what the other speakers had said.
The operators urged clients to look out for NANTA logo before patronising any travel agent.
"Untrained travel agents cannot produce high-quality products; they also lack adequate knowledge and skills to provide satisfactory customer service.'' (NAN)
Operators of travel agencies decry infiltration of untrained personnel in the sector on Vanguard News.