Lagos – The Nigeria Football Supporters Club (NFSC) said its last minutes self-sponsored trip to Rio 2016 Olympics was to ensure the national U-23 won a medal at the Games.
The club's Secretary, Rev. Samuel Ikpea, said in an e-mail from Brazil on Monday that it was then obvious that Nigeria might not win any silverware.
Ikpea said that few members purposely went to Brazil to cheer the Dream Team VI to at least win bronze medal for Nigeria in the male football event of the Games.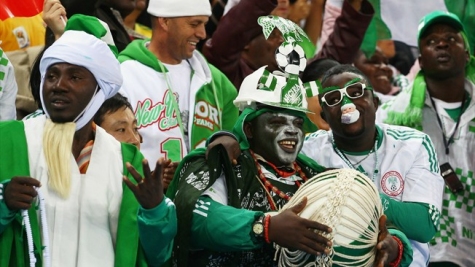 The dream, he said, was achieved with the team's 3-2 victory over Honduras in the bronze medal match.
"When it became obvious that Nigeria may not win a single
medal at the Games, a few members, realising that support from Nigerians could do the magic, left against all odds to cheer them.''
The secretary said that the late issuance of visas by the Brazilian Embassy to the club's members and securing funds for the journey came toward the end of the Games.
He said the delay in the issuance of visas was due to alleged interference in the internal affairs of the club by the Minister of Sports, Solomon Dalung.
"Only 15 of us led by our President-General, Dr Rafiu Oladipo, were able to sponsor ourselves at the last minutes to the Games.
"We left Nigeria aboard a South African airline plane on Thursday and arrived in Sao Paulo, Brazil on Friday.
"We travelled nine hours by road to Belo Horizonte where Nigeria's Honduras match was played to mobilise support for the team.
"At the stadium, our drums and trumpet were not allowed, but our voices and clapping could not be marched and to God be the glory, the match ended 3-2 in our favour,'' he said.
Ikpea said that after the match, the Dream Team's Captain, Mikel Obi led the players to appreciate our massive support they lacked from the start of the Olympics.
"One thing people should know is that the supporters club has become part of Nigerian football, leaving them out is like leaving salt out of a meal.
"After the match, we were held down at the stadium by fans for over three hours as everyone wanted to take pictures with us in our colourful "Glo'' regalia.
"Many of the kids asked us the meaning of Glo and we explained to them that it is a telecommunications company and our sponsors.
"I am highly elated that our presence made a great difference,'' he said.
Our drums, trumpet were not allowed at Rio – Supporters Club on Vanguard News.