Tammy Danagogo, immediate past Minister of Sports, says Olympic Eagles' efforts and sacrifice in the midst of nothing is responsible for their victory in the just concluded  Rio Olympics.
Danagogo said  yesterday in Port Harcourt  that Coach  Samson Siasia  and the players deserved commendation for their fighting spirit and determination to succeed.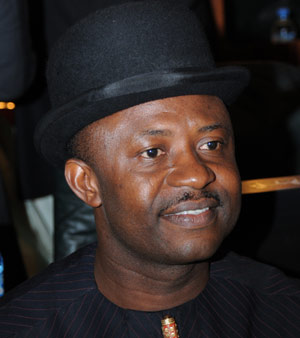 "First, I congratulate the boys and the coaches,
I think it is their efforts and sacrifice that has given Nigeria honour. I commend them for their sacrifice to the nation.
"I believe that from what we saw, and what we know, we have the potentials to win even gold medals, if we had given all what we should have given into the competition.
"But nevertheless, the boys in the midst of nothing were able to make water out of the rock with the rock situation they found themselves," Danagogo said.
According to the former minister, there is need to do more as a country, government and as managers of sports to better maximize the potential materials we have.
He said as a Nigerian, he was happy that at least, the nation would not be coming back with nothing but the country needed to sit up. "This is because the nation is supposed to do better in this Olympics, if we had taken the last six months seriously," he said.
The former Minister said that Nigeria was having an unfortunate situation repeatedly by not harnessing her potentials, which came to the fore in a brazen manner this time. "We have the champions, boys and materials but when the time comes, you will discover that we are always unable to harness them."
Olympic Eagles' sacrifice gave Nigeria medal, says Danagogo on Vanguard News.