By Emma Amaize, Regional Editor, South-South
ASABA – ABOUT 28 persons, including doctors, nurses and others are on quarantine and surveillance in Delta and Anambra States following the death of a medical doctor, Dr. Okeke, transferred from Asaba to the University of Nigeria Teaching Hospital, Nnewi, Anambra State, after being diagnosed of Lassa Fever.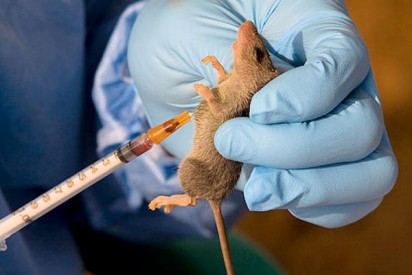 Sunday Vanguard learned the Ministry of Health, Asaba, has quarantined 18 persons, while 10 others have also been placed on same in Anambra State.  There are indications that more people may be called in for quarantine.
Commissioner for Health, Delta State, Dr. Nicholas Azinge, who spoke to Sunday Vanguard on phone, yesterday, confirmed the quarantining of 18 persons in the state, saying, however, that the ministry has put measures in place to manage the situation and contain the spread.
Azinge said situation was under control, as officials of the Emergency Response Team of the Ministry of Health, Asaba, headed by Dr Ejiro, swung into action immediately, while he briefed the governor, Senator (Dr) Ifeanyi Okowa, on the development.
Dr. Azinge said: "We are liaising with the Commissioner for Health in Anambra State and UNTH, Nnewi, to ensure that all those who had contact with the late doctor were quarantined depending on the severity, and others placed on surveillance.
"The wife of the doctor was rushed to Otibokhae Teaching Hospital, Irrua, Edo State, when we suspected that she was also sick, but it is just malaria and she has been treated. We have also put the children of the doctor under surveillance."
The commissioner disclosed that doctors and clinic staff that had contact with the deceased, both at Asaba and Nnewi, were on quarantine and surveillance, as the case may be, adding: "Right now in the state, none of those quarantined has shown any symptom of Lassa Fever and our emergency response team is monitoring closely."
Sunday Vanguard findings showed that indeed, doctors and health personnel at El Comfort Clinic, Bonsac, Asaba, who attended to the deceased before they referred him to UNTH, Nnewi, where he died hours after, were all under observation.
It was also gathered that the Ministry of Health, Asaba, has quarantined the Peugeot Expert Ambulance from the General Hospital, Ibusa, Delta State, used to rush the doctor to Nnewi, as well as the driver, who initially bolted to his village.  While the driver is under training, the ministry plans to train another driver on how to disinfect the vehicle.
In addition, a man who helped the quarantined driver to take the deceased to UNTH, Nnewi, was also under quarantine.
Ironically, Dr. Okeke's colleagues were treating him for malaria in Asaba, but it was at UNTH, Nnewi, that laboratory investigations indicated Lassa Fever by which time it was too late.
His death, indeed, sent shockwaves round the entire healthcare delivery system in the state, but Dr. Azinge insisted: "We are managing it and the governor is giving us all the support."
A source said the deceased, transferred recently to the Federal Medical Centre, Asaba, from one of the northern states, had not officially resumed because workers were on strike at the hospital, adding: "Had he resumed at FMC, Asaba, I can tell you that the situation could have been more calamitous."
Dr. Azinge advised citizens to keep their environment clean and free of rats, which is the primary animal host of Lassa virus, saying the ministry would decide on the phase of action from its findings.
However, a medical doctor in Asaba, who preferred anonymity, said: "What we want to know is if adequate preventive measures are in place and whether government has provided adequate ribervarine for effective treatment in case anyone on surveillance develops symptoms. In addition, what measures are in place at El Comfort Clinic, Bonsac, to mitigate the local spread and there is also need for the state government to eradicate all the rats in homes, shops, hotels, hospitals and markets," he said.
LASSA FEVER: Delta, Anambra quarantine 28 doctors, clinic staff on Vanguard News.