BEN AGANDE, ABUJA.
Worried by the conflicting judgments and orders issued by courts of coordinate jurisdiction on one matter, the former chairman, Peoples Democratic Party, Senator Ali Modu Sheriff and his supporters have petitioned the Chief Justice of Nigeria, Justice Mahmud Mohammed and President Muhammadu Buhari to intervene in order to save the judiciary from being taken over by petitions.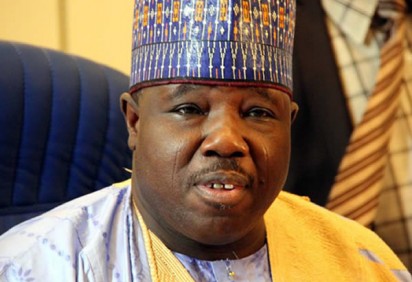 On behalf of the Sheriif group, former National Secretary of the Party, Prof. Wale Oladipo, disclosed in a statement issued in Abuja yesterday, that the judiciary facing the imminent danger of being infiltrated and controlled by politicians".
He urged the President and the CJN to prevail on the Chief Judge of the Federal High Court, Justice Ibrahim Auta, to wade into the situation as the Head of the court and save the judiciary and democracy from an "avoidable crisis and embarrassment"
Oladipo who added that the judiciary have assumed a disturbing dimension said, "when parties are served court processes and have joined issues,  they rush to another court where they get pliable judges to grant them exparte orders and conflicting orders and judgments within days.
Details soon..
Conflicting Judgments: Sheriff Petitions CJN, Buhari on Vanguard News.