By ANOZIE EGOLE
After a successful audition exercise in Lagos, the crew members of 'When the Gods Cry' led by filmmaker, David Abakpa, have moved to Calabar, Cross River State, from where they will proceed to Enugu in search of actors that will star in the 7,614 cast-member film.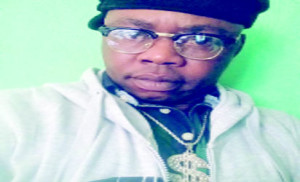 The Lagos audition held at the Banquet Hall of the National Theatre during the week, while the Calabar and Enugu laps will hold on August 23 and August 26 respectively. While the Calabar audition will hold at the Cultural Centre, Calabar, Cross River State, the National Museum, Abakiliki Road, New Berries, Enugu, Enugu State will host members of the public wishing to take part in the film.
After the auditions, the successful members of cast who would be chosen on the basis of merit, would undergo a one week long 'grooming exercise' to get them prepared for the characters which would assume a poetic shade unlike the proverbial typical epic films in Africa.
David Abakpa, the creative director of the project, renowned for audacious initiatives said he is 'calling on all artistes endowed with talent to harness the opportunity of this audition to launch their careers to global heights as the project as conceived is scheduled to show in major cinemas around in the world'.
'When the Gods Cry' goes to Calabar, Enugu on Vanguard News.