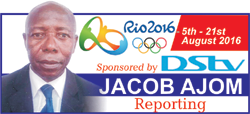 The world will literally stand still tomorrow, when events marking the closing ceremony of the highly successful Rio 2016 Olympics begin at the iconic Maracana Stadium in Rio de Janeiro, Brazil.
In spite of all the mudslinging and reports of poor preparation, the Zika scare which kept some high-profile, but insignificant number of athletes away, the Rio Olympics organizers want to depict the success of the games with a closing ceremony to be remembered for a long time to come.
International pop sensation Kygo has been announced as one of the performers at the Rio 2016 Olympic Games closing ceremony.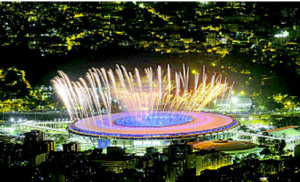 The 24-year-old musician, producer, songwriter and DJ will perform his smash hit Carry Me with guest vocalist Julia Michaels at the Maracanã Stadium as the curtain comes down on the world's biggest sporting event. The Norwegian star recently announced a collaboration with the Olympic Channel.
"The opportunity to be a part of the closing ceremony of the Olympic Games in Rio is a huge milestone in my career and it will be the biggest performance of my life," said Kygo. "I've been a sports fan since forever, and to be able to combine this with my music and help to launch something like the Olympic Channel is a dream come true."
With dance, music and song, the show will pay tribute to Carmen Miranda and Roberto Burle Marx. There will also be a special session from Tokyo 2020
The legendary Maracanã stadium will play host to one of the most famous of Rio's hundreds of Carnival street parties, the Cordão da Bola Preta, which every year fills the city centre with more than a million revellers. As well as a Carnival flavour, there will also be a special tribute to the mythical Brazilian actress, singer and dancer Carmen Miranda (1909-1955). Current Samba star Roberta Sá will be involved in the special homage to one of Brazil's most enduring cultural exports
Just as was the case at the closing ceremony of London 2012, where Rio de Janeiro put in a guest appearance, this year Tokyo will make a special eight-minute presentation. The public in the Maracanã, and watching on television around the world, will see a mixture of cultural traditions and technological innovations from Japan.
Rio promises spellbinding closing ceremony on Vanguard News.