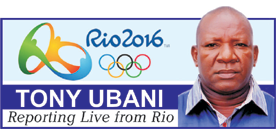 True to his promise, the owner of FROT Group, Frank Momoh will today in Lagos host some members of Team Nigeria to the 2016 Rio Olympic Games."Specifically, Momoh, a sports philanthropist, will use the occasion to redeem his financial pledges to two Nigerian table tennis stars, Aruna Quadri and Segun Toriola for their achievement at the Rio Olympics."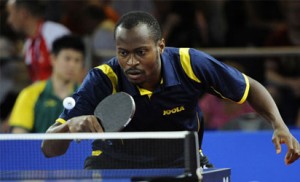 The Olympic Games will end tomorrow in Brazil, but Momoh says he wants to fulfill his promises to Quadri, Toriola and the table tennis team in a welcome dinner in Lagos before the players depart for their respective clubs abroad."
"Some members of the team, including Quadri and Toriola have returned to the country. I am going to host a welcome dinner for them tomorrow (today) in Ikoyi, Lagos," Momoh said yesterday.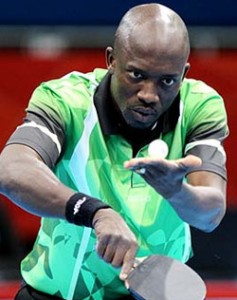 " In the past three years, Momoh, who is the owner of FROT Group, an energy and construction company based in Lekki, Lagos, has been providing sponsorship and other support for Nigerian sports, including football, table tennis and wheelchair basketball at state and national levels.
"While Quadri and Toriola were preparing for the Rio Olympics, Momoh played the 'big brother' role by providing financial support for them. After Quadri lost in the quarterfinal in the table tennis single event in Rio, the first African to reach that level, Momoh announced a cash prize of $2,500 for him.
"He is rewarding Segun Toriola (for his contribution to the development of table tennis and his induction into Club 7 at the Olympics), as well as the table tennis team (for representing Nigeria with a high level passion and behavior in Rio).
Quadri, Toriola to get reward from FROT group on Vanguard News.