By Juliet Ebirim and Anozie Egole
Nigeria was obviously not prepared – Barr. Azuka Okubor
The Nigerian government and all the various sports federations were obviously not prepared and need to do better, taking a cue from South Africa and Kenya. Sporting activities and programmes must be well thought out. Let people of proven integrity and passion be at the helm of affairs. We must evaluate results on time scales, for instance, every eight years.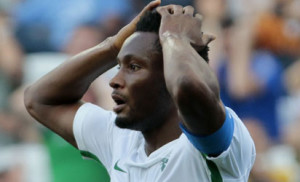 Sports ministry need an overhaul – Johnpaul Ejiogu
I don't expect any miracle from them. A wise man once said if you fail to prepare, you've automatically prepared to fail. The FG, the sports ministry & the committee responsible for preparing our athletes for this Olympic have failed Nigerians woefully for failing to make all necessary preparations for them on time.
The honest truth is, any Olympian that wins any medal   in Rio, did that by personal motivation and by the grace of God because we have not prepared for this in any way. When you look at the medal table, you see America, Great Britain, China, South Africa & even Kenya grabbing medals everyday, do you not know they've been preparing for this for years?
Some started preparing immediately after the last Olympic in London four years ago. That's how to do well in an outing, not waking up one morning to assemble people for a show of shame. It's high time the government looked well before dishing out portfolios. Our sports ministry needs an overhaul.
To whom less is given, less is expected – Leonard Chukwuma
It takes a country to win gold at the Olympics. Owing to the alleged poor treatment the Nigerian Ministry of Sports unleashed on our players, our performance at the Olympics is above average. As the saying goes ' To whom less is given, less is expected' and vice-versa. To the best of my knowledge, the sports ministry have not been this careless before now. Our players lost to the Germans who were a better team.
Our players and athletes deserve to be congratulated —Godwin Enyi
We must congratulate these guys whether they win or not for putting in great effort despite little or no care for their welfare. It's only in Nigeria that you hear the Sports ministry asking athletes to foot their expenses to Rio and be reimbursed at a later date. It's only in Nigeria that athletes are abandoned at the airport hours to their opening game. The national team of this great country resorted to crowd funding to pay for their flight to Rio and the so-called sports minister even had the guts to make outrageous comments, of course nobody sees anything wrong with that.
Our athletes deserve some medals —Anabel
Going by the efforts our athletes have put in this ongoing Olympics, they are supposed to come back with something tangible, at least a bronze. We read in pages of sports papers how our own Mikel Obi paid hotel bills for dream team in Brazil. So with that kind of commitment and sacrifice I want them to come back with at least a bronze.
We failed to plan – Emmanuel Anyebe
Countries like the U.S.A,Great Britain,Italy,Canada,Australia,China,Korea etc. have a record of doing very well at the Olympics. This is because they understand that adequate preparation and provision is a good recipe for success. We didn't prepare well so it will be unfair to set an unrealistic target for them. That would be synonymous to handing a child a tea spoon and expecting him/her to scoop an ocean dry with it. It is totally impossible.
Nigeria as a nation did not prepare well enough for this Olympics so how do we expect them to make any meaningful impact at the games? "The earth is on the side of justice". It will be unfair and unjust to see a nation like ours win other nations who invested good money and time preparing for the Olympics since the last four years.
It doesn't work like that. However, the true spirit of the Olympics is not in the winning of medals irrespective of the colours but in participation. Let's just participate in Rio and we will stand a better chance of impressing and even stunning the world at the next edition, if we start adequate preparations now not few months to it and then expect miracles to happen.
It's terrible and unfortunate … Onoja Sunday
I rate all our country's Olympic appearance using Atlanta '96 as the standard. We have really performed below average. This is mainly because our government is neglecting sports which is a binding force in National unity. The government has left sport in the dark as inadequate funding is an issue of concern. We focus more on soccer, boxing and track events. What about other sports like swimming, hockey, podium, cycling, rowing, high jumps and the rest.. It's terrible and unfortunate that we are still where we are.
Poor performance at Rio 2016 Olympics: Nigerians react on Vanguard News.