By Godwin Oghre
Oghara – The Niger Delta militant group, Niger Delta Avengers, on Thursday night prayed for the Buhari-led federal government to discover oil in commercial quantity in the northern part of the country.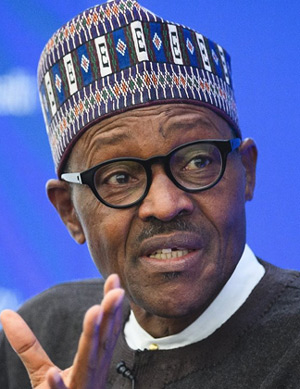 The group's spokesman, Mudoch Agbinibo, disclosed this Friday while reacting to President Buhari's order directing the Nigerian National Petroleum Corporation to increase tempo on oil exploration in the North-East.
He said, "The discovery of oil in commercial quantity would make Nigerians appreciate what the people of the Niger Delta experienced in the hands of the Nigerian government.
"The country is in dare need of restructuring. The present government is dividing the country through her 'misdirected policies.
"Our prayer for Buhari and the Northern hypocrite (Northern Governors) is that oil should be found in commercial quantity in the North, so they can let the Niger Delta go.
"The Buhari Led government has failed Nigerians with their misdirected policies that has divided the country, as such nobody wants to be part of that failed state not even the Niger Delta."
Our prayer for Buhari, Northern hypocrite – Avengers on Vanguard News.