By Levinus Nwabughiogu
ABUJA-Kwara State Governor, Abdulfatah Ahmed has advised his colleagues to seek ways of diversifying the economy of their respective states by going into other ventures that would generate more revenues.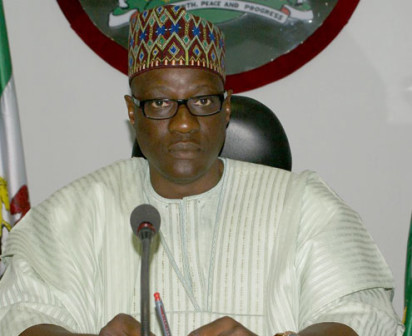 He stated that relying on federal allocation alone would help the states meet its statutory obligations to the people.
The governor stated this while performing a foundation laying ritual of a N100 million project coordinated by Harmony HUB in Wuye, Federal Capital Territory (FCT), Abuja Friday.
He said: "This is in line with our desire to define resourcefulness which is the direction which states are expected to go these days in trying to help development and growth.
"And I am happy Harmony Holdings has taken this. It has not only broken this in Ilorin, but by creating something similar. But again, we need to demonstrate to the whole world that we have taken the right direction and also capable of driving this business not only in Kwara State, but in Nigeria at large.
"You will recall that part of what we put in place as a prospect of driving the state forward is by looking inwardly. We tapped into assets that the state has that has not been fully utilized, that has been lying down and been wasting.
"We sought to allow these assets to be driven under the Harmony Holdings Limited Company, which indeed is trying to translate these assets to revenue-generating platforms.
"We started this as far back as 2011. So what the Federal Government has said is in consonant with what we are doing in Kwara State."
The governor stated that the project would cost N100 million to complete.
"I don't think we will be looking less than N50 to N100 million to create an economic property like this", he said.
The Chairman of Harmony Holding, HRH Halidu Abubakar said that the project is construction of three floors building containing business suites, adding that it would take between nine months and one year if resources were available.
"This is one of the manifestation of the governor's push that Harmony should be seen to be doing something, and that we should go outside Kwara State and make our presence known", he said.
Oil prices crash: Kwara govt diversifies, begins N100m project in Abuja on Vanguard News.