Nigeria Olympic team coach Samson Siasia has said he expects some of Europe's top clubs to join the race to sign forward Imoh Ezekiel. Last season, the 22-year-old Ezekiel played on loan at top Belgian club Anderlecht from Qatari club Al Arabi. He had started out at another Belgian club Standard Liege in 2012.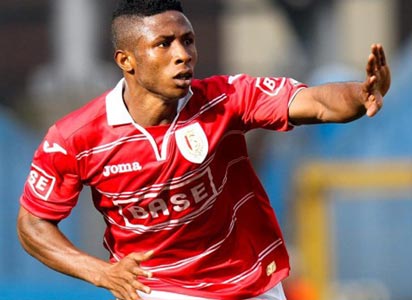 A top team official. said: "Siasia had already tipped the player to be hotly chased by top clubs in Europe to sign for them because the striker has proved how good he is as a striker and a team performer too.
"Siasia has been pleasantly surprised by the player's commitment at the Rio Olympics.
"He said despite the fact that he is well aware of Ezekiel's quality, he did not believe the work rate and overall performances the player had put in in Nigeria's march to the semi-final of the competition."
Siasia expects rush by Euro clubs for Imoh Ezekiel on Vanguard News.