By Omeiza Ajayi
ABUJA— A member of the Board of Trustees, BoT, of All Progressives Congress, APC, Olisaemeka Akamukale, has urged President Muhammadu Buhari to intensify efforts to reduce the economic hardship in the country, lamenting that Nigerians were fast losing patience with the administration.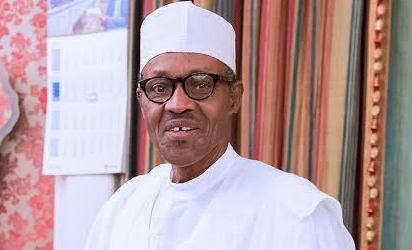 This was even as he alleged that about three serving ministers in President Buhari's cabinet were saboteurs, who had opposed his presidential bid, before the last general elections.
Speaking with journalists at the national secretariat of APC in Abuja, yesterday, Akamukale, who is the only APC caucus member from Delta State, said:  "If by 2019 the APC dream is cut short by Nigerians, many people you see today, some, who are ministers and others, will go back but some of us will still remain.
"Many people will go back and look for a new government to take position. They will tell you that they are technocrats because they have nothing to lose.
"If you really ask me, I think Nigerians are becoming impatient with us because it is now about two years into this government. So, it is for Nigerians, and not about me or about APC members, to know what this government will do to benefit them."
3 anti-Buhari elements now ministers
He expressed anger at the activities of some cabinet ministers, saying even those who never believed in the "change mantra" were now driving the change.
He said: "I agree that it is painful; I know about two or three ministers who are serving today who told me Buhari would never be President of Nigeria. Today, they are benefiting from Buhari's administration, but it is only they that have their shame, because it is only a dog that goes back to its vomit."
PDP should kill its name
On allegation that APC was behind crisis in the PDP, the APC chieftain said: "The only problem with PDP is that they always want to reap from where they did not sow.  We don't need a crisis in PDP to win landslide election again in 2019.
"Instead of PDP to put their house in order, what they have done is to inflict more injuries on themselves. Who is Modu Sheriff? You people also forget that Modu Sheriff has lost the grassroots of Borno. So, who actually needs him? He contested as a sitting governor in 2011 for Senate and lost.
"All I think PDP should do is let them take a cue from APC, do what we did. Let the name PDP die because Nigerians no longer want to reckon with the name."
Nigerians becoming impatient with APC-led govt- APC BoT member on Vanguard News.