By Gabriel Enogholase,
THE Independent National Electoral Commission, INEC, has assured that the September 10 governorship election will be credible, free and fair. Edo State Resident Electoral Commissioner, REC, Mr. Sam Olumekun, yesterday, said that the commission is prepared to conduct an election that would be adjudged as the most transparent in the history of the state.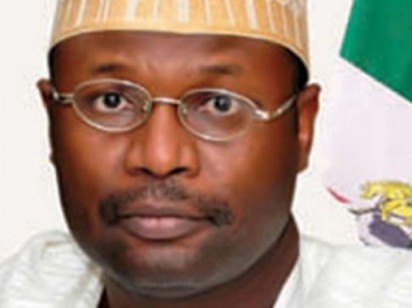 Attributing inconclusive elections in the country to violence on the part of youths, politicians and the electorate, he lamented that the development is a setback to the commission in its quest to attain global standard in conducting polls.
Olumekun, who spoke in Benin at a seminar organized by the Nigeria Security and Civil Defence Corps, NSCDC, in conjunction with Konrad-Adenauer-Stiftung, KAS, with the theme,"The Benefits of Violence- Free Election in Edo State," said elections in Nigeria should not be a do-or-die affair.
He, however, stated that INEC was determined to reverse the negative trend.  "We have been preparing very hard for the conduct of the governorship election on September 10. Security is key to the conduct of any election, and as you know INEC does not control security, so we will need your support as stakeholders in the electoral process.''
He appealed to the electorate and particularly youths belonging to various political parties to eschew violence and give peace a chance for a violence free election in the state.
He warned all and sundry who are fanning the embers of discord before, during and after the election to have a "rethink and let peace reign".
In his remark, the Edo State Commandant of the NSCDC,Mr. Walter Akubuiroh, said all hands must be on deck to forestall violence before, during and after the election.
Edo 2016: Election 'll be credible, free and fair — INEC on Vanguard News.