By Ugochukwu Alaribe
ABA—Policemen believed to be attached to the Police Mobile Force, PMF 55 Squadron, Aba, have clashed with residents of Unity Garden Estate, Osisioma Ngwa council, Abia State, over who has the right to occupy the estate.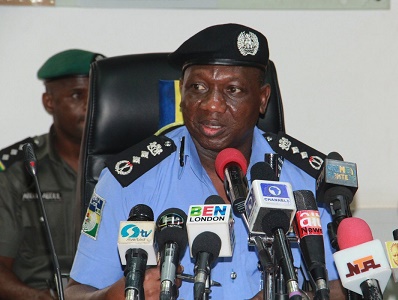 A section of the Estate, serves as the base of the PMF 55 Squadron, while civilian residents occupy the larger part.
The PMF 55 which was formerly located at Nsulu Games Village in Isiala Ngwa North council was relocated to the estate at the height of the kidnapping incidents which swept through Aba and its environs in 2009.
Vanguard gathered that the Policemen, who were formerly living at the abandoned Enyimba hotel in Ogbor Hill, were ordered to vacate the area to give way to rehabilitation work on the hotel.
But faced with inadequate accommodation, the policemen soon stormed the estate and sacked some residents.
As at the time Vanguard visited the area, some policemen were stranded with their families.
Some of the residents of the estate, including Virginus Eke, said, 'the Policemen invaded our houses asking us to vacate. Some of us lost our houses while others were asked to vacate some of the rooms in their houses for policemen and their families.
"What they did to us is inhuman. We rehabilitated some of the buildings in this estate before packing in. We pay rent to the owners of the estate and do not deserve this ill treatment. Where do they want us to go after using our money to rehabilitate the estate?"
When contacted, Police Public Relations Officer, ASP Ogbonnaya Nta, said the Estate is for Policemen.
According to him,"The Estate is for the Police as directed. No civilian is allowed to live in the estate with the Police. But the Commander, MOPOL 55 Squadron has shown mercy on them and asked those with families and occupying two rooms to vacate one and stay in one while looking for accommodation."
Police, residents clash over estate in Aba on Vanguard News.