By Chris Ochayi
ABUJA—Payments to contractors executing various capital projects in the Niger Delta region will henceforth be determined by the level of work on the projects in relation to earlier payments, the Minister of Niger Delta Affairs, Pastor Uguru Usani has said.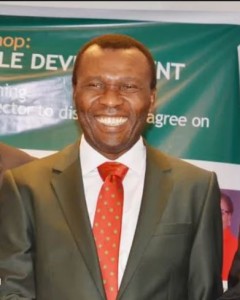 The minister clarified that the essence of the projects site visit was to see to the level of work done on the projects with a view to determining how to appropriately release funds for the timely completion of the projects for the benefit of the people of the state.
Usani, in Uyo, Akwa Ibom State, while inspecting projects of the ministry alongside his Minister of State for Niger Delta Affairs, Prof. Claudius Daramola, emphasised that the ministry was desirous of completing all its on- going projects in the region.
According to him, "the essence of what we are doing now is to identify our on-going skill acquisition centre projects; housing, water, roads and others with a view to fasten the pace of work for timely completion."
He disclosed that the ministry had received part of its capital allocation for year 2016 and had mobilised contractors to sites.
He added that payment to contractors would be done proportionately.
On the issue of abandoned and duplication of projects by government agencies, the minister said that the ministry would take objective decisions on the issue after due consideration of the report, observations and recommendations of the Technical Audit Committee of the Ministry.
N-DELTA: FG ties payments to jobs execution on Vanguard News.