By Emman Ovuakporie
ABUJA—EMBATTLED former Chairman, House of Representatives Committee on Appropriation, Abdulmunin Jibrin, has written the   Presidential Advisory Committee on Anti-Corruption to enable him make a formal presentation on budget padding.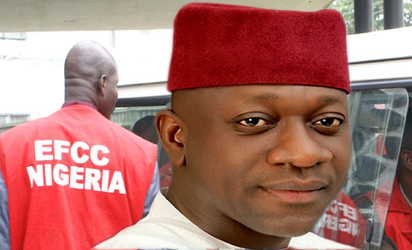 He also plans to meet with the diplomatic community to give a comprehensive briefing on his allegations against four principal officers of the 8th House.
This was contained in a statement he issued late evening yesterday to give the  public update on Dogara-gate.
In the statement, Jibrin said: "As you are all aware, I have sent a comprehensive letter to the APC national chairman detailing the background of the crisis and the allegations I raised against Speaker Yakubu Dogara, the three principal officers and nine other members, both on the budget issues and other criminal allegations
"I have also sent a letter today (yesterday) to the Presidential Advisory Committee on Anti-Corruption requesting an appointment to make a detail presentation on all the allegations that constitute Dogara-gate.
"I have also commenced briefing the diplomatic community and will in the next few days provide comprehensive briefing to the British High Commission and the American, French and German embassies.
"The utterances of Speaker Dogara in the last few days, like his public pronouncement that padding is not an offence, have clearly confirmed my innocence.
"I have, therefore, petitioned the Public Complaints Commission and National Human Rights Commission to enforce and protect my fundamental human rights.
"Though, as Speaker, he has the powers to sack committee chairmen but that must be done with justice, fairness and a huge sense of responsibility.
"Nigerians must be vigilant because Speaker Dogara is using his office to obstruct investigation and provide shield for himself and the other accused.
"He is also using his office to raise money with the massive withdrawal from the House account. I also heard from good authority that a close associate of him who is a chief executive of a well-known Federal Government agencies has been approaching members with offer of money to support Speaker Dogara."
Budget padding: Jibrin writes presidential c'ttee on anti-corruption on Vanguard News.