The Sultan of Sokoto, Alhaji Sa'ad Abubakar III, has called on cattle breeders to shun violence in seeking injustice in order to foster peaceful co-existence among all communities across the country.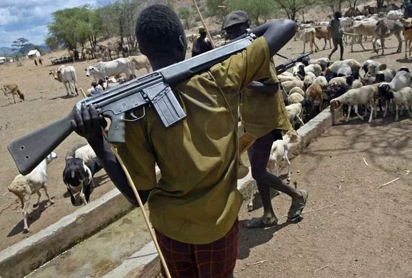 The monarch made the call on Monday in Sokoto, when members of the Presidential Committee on Grazing Reserves paid him a courtesy visit.
The News Agency of Nigeria (NAN) reports that, the committee was on a nationwide sensitisation campaign among cattle breeders across the country.
The sultan said: "Seeking justice does not call for violence as the government and all traditional leaders are committed to ensure the rights of all the citizens are protected.
"We always condemn any act that will mar the peace and unity of the people, as it generates more bad than good in the growth and development of every society.
"Moreover, violence creates more harm, not only to the cattle rearers or farmers among us, but to the entire country and beyond.''
The sultan also called on Miyatti Allah Cattle Breeding Association to initiate more ways of sensitising their members to maintain peace among the communities.
He declared that peaceful atmosphere would enhance development among the people and the country.
He commended the Federal government for striving to sustain peace among cattle rearers and farmers in the country.
The chairman of the committee, Alhaji Muhammad Kiruwa, said that the sensitation campaign was to intimate Nigerians on the efforts of the federal government to entrench lasting peace and unity in the country.
"The reactivation of grazing reserves will aid in camping the cattle rearers and prevent the destruction of farm products by their animals."
He stressed the need seek justice for and assist cattle breeders settle in grazing reserves.
Speaking earlier, Alhaji Tukur Alkali, Sokoto State Commissioner of Animal Health and Fisheries Development, pledged the support of the government to ensure the success of the committee's assignment
Shun violence in seeking justice, Sultan urges cattle breeders on Vanguard News.