By Oboh Agbonkhese
Lagos—Nigeria Labour Congress, NLC, yesterday in Lagos, declared Tuesday, August 23, a day of protest in Nasarawa State over recent killing of two civil servants by Government House security operatives.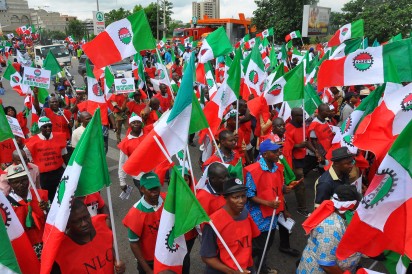 The day would also be used to identify with Imo workers over what congress described as "abuse of public service process by Imo State government."
A communiqué issued at the end of Central Working Committee, CWC, of NLC led Ayuba Wabba, warned against further hike in the pump price of petrol, insisting that further hike  would be resisted.
It will be recalled that during a peaceful protest by Nasarawa State civil servants, policemen attached to the Government House, allegedly shot at the protesting workers, killing two of them with many others injured.
The CWC at the meeting described the police action as "a violation of workers' rights to protest as enshrined in Nigeria Constitution and International Labour Organisation, ILO, provisions."
It called on Nasarawa State government to "commence full and unbiased investigation into the incident with a view to bringing the culprits to book, and paying full compensation to the family of the dead workers and pay the bills of those hospitalised."
On a likely increase in fuel price,  Wabba said: "CWC has concluded that any upward review of fuel price will meet with resistance from Labour. We also plead with DISCOs to obey the court order and return to the old tariff plan while negotiation is on.
NLC declares August 23 protest day against Nasarawa, Imo on Vanguard News.