By Dayo Johnson, Akure
Hon. Olusola Nehemiah Ebiseni, a lawyer a  former, three-time, Commissioner  in Ondo State and  a  delegate at the 2014 National Confab, speaks on his aspiration to governor Ondo under  the ruling Peoples Democratic Party (PDP).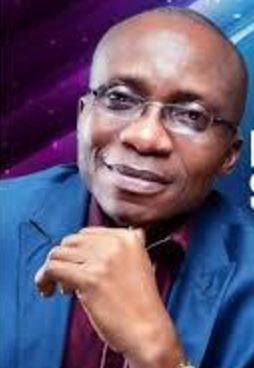 How prepared is your party, the PDP, for the November gubernatorial   election considering the roaring posture of the APC?
The PDP is the party to beat in the state. In the first place, the APC, besides some defections into it immediately after the 2015 presidential election, is, to all intents and purposes, an incarnate or clone of the ACN which has always suffered defeats in our hands through the little known Labour Party. The new PDP on the other hand is an amalgam of its old structure   and the ever undefeated LP. The combination of these old rivals is an electoral Rock of Gibraltar. As often echoed by Governor Mimiko and leader of the PDP in Ondo, the strength of the party is such that only the PDP can defeat itself.
Do you see the your party retaining the state in the forthcoming election?
Of course, the performance of our government in the last seven years has consistently won  election for us. Besides, our members have remained disciplined in spite of everything. So all things being equal, PDP will win hands down.
Can you elucidate on what you mean by all things being equal. Is there going to be a time when things may not be equal and what are the implications for your   party?
No, it is not peculiar to our party. It is a universal principle which is mindful of variables which may affect scientific analysis of human behaviours. There are certain norms which have become ingredients of our political behaviour. For instance, we   are known to abhor dictatorship or imposition like the case of Omoboriowo in 1983, Adefarati and Agagu second term ambitions when the people were actually done with them, the selection of ACN candidate from outside of the state during the 2012 gubernatorial election. Even as PDP, we lost the 2015 Presidential and National Assembly elections mainly due to imposition of candidates.
Do stand any chance of winning the coming party primary?
My pedigree speaks for me. It is interesting that I started politics even while in the university testing my popularity with the electorate both at Nsukka and Ife. In the old Ilaje/Ese Odo Local Government, my colleagues and, I as mostly    young graduates, were initially given no chance yet, by God's grace and the people's support I won the primary and the general election. I have since represented the state on the Board of Directors of companies, appointed Chairman of the Law Commission and unprecedented three times as Commissioner in the state cabinet and as delegate at the 2014 Confab among others.
Through all of these positions, starting from military administrators who were in charge at the state level when I was Council Chairman in Ilaje Ese Odo LGA  and Governors Olumilua, Adefarati and now Mimiko, I have closely worked with and understudied several governors. As humans, I know their strengths and weaknesses which become useful lessons for me. I have through such opportunities also represented the state in seminars, conferences, exhibitions across the continents showcasing our human and mineral resources. I have gained profound knowledge of our state, its people, diversities, human, forest and mineral resources which become handy in determining priorities and equitable distribution of scarce resources among the constituent units and people which is a primary purpose of government. The office of governor, particularly in a democracy, is not a place to learn and getting to know leaders of the people and other stakeholders. Any governor in such a situation will rule either on impulse or get carried away by those persons or groups who make the loudest noise or agitation without merit thereby sacrificing justice.
Significantly, to the glory of God, our training and upbringing, in all of these, have kept our integrity intact. Apart from my antecedents, we have constituted a most effective campaign machinery details of which you certainly would not expect me to discuss here. All we clamour for is that the leadership of the party at all levels should provide equal opportunities to all aspirants to showcase their qualities and manifestoes. It is a contradiction  to extol alleged qualities of an aspirant and yet deploy all machinery and resources seeking to give him undue advantage over his peers by the umpires. The greatest attribute of civilised people, which we acknowledgedly are in this state, is the standard of fairness provided by those to whom we all have surrendered our   rights to protect our individual selves.
What's your take on the clamour for zoning the party's ticket to a particular senatorial district.  
Honestly, that is an issue I would ordinarily not want to discuss because Iam involved. Yet like I said earlier, certain ingredients are becoming noticeable in our political culture which any political party may ignore to its own peril. Such ingredients like zoning as a   guaranty of equitable access to power by stakeholders in the polity are rooted in the peoples political consciousness in both our traditional and democratic political practices.
Thus, in our traditional government in this part of the world, the monarchy operates through   ruling houses and it is not permissible that any ruling house succeeds itself back to back. In my experience as a lawyer, I have seen and been involved in   protracted chieftaincy litigations against monopolistic tendencies. In my area, I know a chieftaincy that has been vacant since 1989 and the ruling family in court on issue of zoning. In our modern politics, particularly in this state, there are unwritten conventions engraved in the minds of the people of every local government rotating their chairmanship, same for their parliamentary positions. In all states, except where a group is dominant and takes such advantage like Ibadan in Oyo State, Igala or Kogi East in Kogi State or Tiv in Benue, there is understanding among stakeholders for equitable access to the governance of their respective states.
Even in a seemingly monolithic and urban state like Lagos, after the tenures of Tinubu and Fasola who are Muslims, there was subtle agitation for both a Christian successor and for a Lagos East consideration. In spite of his known grip on Lagos politics, Asiwaju kowtowed to the sentiments of the people culminating in Ambode's governorship from Epe. At a time, Tinubu had to jettison his ambition for the Senate in favour of Ganiyu Solomon to put an end to the disquiet in his party. The greater consideration for support for Jonathan's second term presidency by all groups in the South South was what made particularly the Ijaw and other riverine people of Rivers State tolerate the succession of Amaechi by Wike, his Ikwerre compatriot. Jonah Jang was not that lucky on the polyglot Plateau when he went for a successor from his senatorial district after his own eight years.
The people showed their resentment by voting PDP in other elections except the governorship. That was similar to what happened to our party, SDP, in Lagos in 1992 when Sarumi was given the governorship ticket instead of Agbalajobi favoured by party members. The resultant Otedola ascendency even in its ordinary meaning, has become historical as the same people which overwhelmingly voted SDP in all other elections gave the minority NRC the governorship through political conspiracy or gerrymandering. Ondo, more than any other state, has shown determination against dictatorship and Governor Olusegun Mimiko, in his political career, has been a veritable source of inspiration to those averse to lack of internal democracy.
That's what you get when politicians especially winning parties abuse the grace of God in our beliefs that we are wiser than the people. Parties are however not completely oblivious of this.The national leadership of our party, the PDP, has just come up with its zoning arrangements for the National Convention such that both the presidential candidate and the National Chairman shall not come from the same zone, North or South of the country. The rise and fall of empires and even modern states are almost directly attributable to agitation for justice in access to governance. Even in America, blacks and the coloured all over the world celebrated the election of Barak Obama.
The people of the South are clamouring for the governorship slot, any hope for them
Every such agitation is legitimate. The party members and ultimately the electorate will decide the tenability of such agitation based on the political history of our state and other criteria. In addition to verifiable issues in our political history, as it is in warfare or even in soccer, it behoves   every political party to consolidate its stronghold. That is what the South represents as the soul of the PDP in Ondo State. In all of these, the place of a free and fair primary, if we still can have one, is fundamental.
If you fail to win the party's primary, would you opt out of the party or support the candidate of the party. 
Primary or delegate election is a technical one that is almost   predictable. All things being equal, particularly ensuring free and fair process, there is no way we won't win.
Your recent   resignation from office as Commissioner was sudden and dramatic. Any special reason for that?
I don't understand what you meant by sudden. It was a political and not a civil service appointment and required no statutory or administrative notice. Besides, part of creating a level-playing  ground for all aspirants is ensuring that no one has undue advantage using government facilities or resources either for his own use or in mobilizing stakeholders. The public is watching. As for being dramatic, I resigned by quietly sending my letter to the governor.
Having been in this business for long, I thought I should also do like Dr Olusegun Agagu and Mimiko who, without drama, resigned their ministerial appointments and became governors of our state.
What makes you better than other aspirants of the party.
It is not a matter of comparisons in terms of goodness and I am sure you do not expect me to bear witness of myself for, as our Lord Jesus said, if I alone bear witness of myself, my witness is not true. Seeking public office will expose all about all. I have served this state and her people all my adult life knowing them, adding value to their lives. I am full in accomplishment and in humility present a tabula rasa in terms of integrity. Let the people be the judge of us all.
Why I want to become Ondo governor – Hon. Ebisemi on Vanguard News.