By Emma Amaize, Regional Editor, South-South
A CHIEFTAIN of the All Progressives Congress, APC, in Delta State, Mr. Robinson Ariyo, says other ethnic nationalities in the Niger-Delta region are too politically and socially active for the Ijaw ethnic nationality and its militants to lead them by the nose.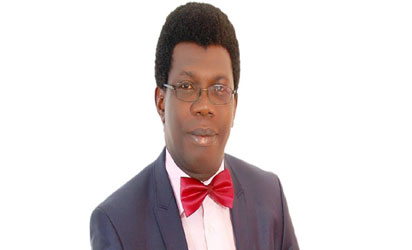 Ariyo, who spoke to Saturday Vanguard on sundry issues in Warri, said: "The problem is that the Ijaw draw up their agenda and plans in isolation of the other tribes and when you read their declarations, for example, the Kaiama Declaration , it is Ijaw-designed, Ijaw- specific and Ijaw-limited."
"With such a situation, therefore, it follows that others will naturally feel isolated. That isolation explains why others see them otherwise. Another apparent reason is that when you watch the Ijaws carefully, you will realize that they are usually unwilling to regard other tribes in the region. Most times when they meet and speak, they conclude that the entire region has spoken.
"What they need to do is begin to see the region as a region with other tribes like Itsekiri, Isoko, Urhobo, Iwkere, Ndokwa, Edos, Ilaje just to mention but a few. This is the only way the perspective can change. In addition, I think it is desirable for them to do so," he said.
My fears about troop's deployment
On the deployment of troops to Niger Delta to fight militants, he said: "I have always insisted that criminality must be distinguished from genuine agitations. We cannot afford a society in which people take the laws into their hands. Equally true is that we cannot afford a society in which the government policies do not speak to the needs and aspirations of the people."
"Let us bear in mind that we evolved from the theoretical state of nature where life was short, brutish and nasty according to Thomas Hobbes. We have agreed to surrender our freedom to the sovereign in exchange for the protection of our lives and property and an enabling environment for the actualization of our potentials.
"That having been said, we may in exceptional situations have organized civil disobedience to address oppressive policies, but this should not be the default. As it is, the sectional agitation of the region has gradually become a nightmare for others. It behooves the government to perform its statutory duty of protecting lives and property and while doing so, the dialogue approach should constantly be on the table.
"However when negotiations are impossible, then of course, confrontation might become inevitable. I think it has to be a delicate balancing act. One thing for sure, the proliferation of small arms in the region calls to question the adequacy of military presence," he said.
His words: "This is a country where the law remains that possession of firearms without permit is a crime, we cannot have a breakdown of such a critical law. My fears, therefore, are that if not properly managed, the situation could have negative impact on the security of lives and property as well as the economy.
Itsekiri not divided on NDDC
Ariyo took exception to the suggestion that Itsekiri people were divided over the failure of President Mummadu Buhari to nominate an Itsekiri man as the Executive Director, Projects, NDDC, saying, "It is not correct to say that the Itsekiris are divided."
He asserted: "Let me correct an impression, we are not against President Buhari, but against who misled him; namely Olorogun Otega Emerhor and Jones Erue, chairman and self-acclaimed leader of the APC in Delta State. The Itsekiris have a defined position like any other tribe. I will not deceive myself about being a detribalized person. There is no human being without one form of sentiment or the other. All we need do is moderate it in such a way as not to cheat the system or another tribe."
"I know of no Nigerian who will allow his ethic group to be cheated. I concede that there is an insignificant number of Itsekiris in the neighbourhood of six to seven individuals, who have decided for their personal interest, to work against t the tribe in exchange for the promise of lesser appointment positions. I think that there are objective standards for measuring or defining any concept and luckily the provisions of section 5 (2) of the NDDC Act uses the word "interest" of the predecessor of the holder of the office as the same interest that should be promoted to complete an uncompleted tenure.
"Now let us ask; which interest was represented by the appointment of Tuoyo Omatsuli? It was Itsekiri interest certainly. So by that, which interest should be allowed to run through and complete that tenure? Simple; Itsekiri interest," he said. Ariyo said: "These very few individuals who say that an Urhobo should be appointed to complete Itsekiri interest either have blood or marriage ties with the Urhobos and this is understandable. Sentiment is creepy."
"Wherever people in Nigeria say that their ethnic interest should be promoted they simply mean that a person of their tribe should be promoted. This person may or may not be intimate with the agitators, it does not matter. As an Ibo man, you may never have met Kanu Nwankwo before, but that thing that propels you to support him is known as sentiment, which may be tribal, religious or racial. It is a fact," he added.
He said: "Anybody who says he or she is detribalized needs to have his head examined. We all are bundles of sentiments and there is even a commission established to supervise ethnicity in Nigeria. They call it Federal Character Commission. I advise all those who think otherwise to read S. 14 (3) of the Constitution of the Federal Republic of Nigeria 1999 as amended."
Tension in Ugborodo
The problem is same old one; neglect and marginalization. The people of Ugborodo live in an unbelievably inhuman condition sustained by the direct and indirect policies of Chevron Nigeria Limited. The degradation of their environment is on a continuous basis and they have honoured several agreements between them and community in breach than in observance.
For a very long time, the company sustained pseudo peace by empowering a group of people, who in turn assisted the company to silence agitations. However, as you know, human suffering has its elastic limit. They have reached that limit and they must take care to avoid ghastly escalation.
Ijaw can't kick other N-Delta tribes around- Ariyo, APC chieftain on Vanguard News.