By Caleb Ayansina
ABUJA – NIGERIAN Youths, under the auspices of the Empowerment for Unemployed Youth Initiative, Friday, called on the telecommunication operators in the country to stop opposing the Communication Service Bill and the Unemployed Youth, Elderly and Indigent Sustainability Trust Fund Bill currently before the National Assembly.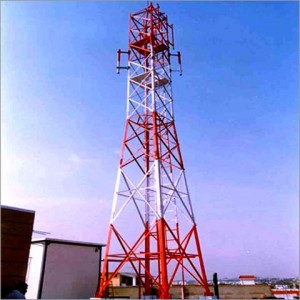 They believed that the two bills, which have passed second reading in the National Assembly, have the potential of generating a positive chain of reactions in the direction of economic recovery and rapid growth in the country.
Addressing Journalists on the benefits of the bills, in Abuja, the National Coordinator of the group, Comr. Solomon Adodo dismissed insinuations by telecom operators that the bills were not in the best interest of the masses.
Adodo wondered when the telecom operators would begin to talk for the masses in Nigeria, when they are busy reaping Nigerians off their hard-earned money without justification to the services provided.
He maintained that instead of negative campaign against the bills, operators in the telecommunication sector should come out clean with their tax returns to the Federal Government.
According to him, "All citizens and corporate entities operating on the shores of Nigeria must rise to their mandatory obligation of paying their taxes properly, completely and as when due.
"Mega corporations particularly in the communication sector that have made huge profits from Nigeria and Nigerians over the years with a habitual penchant for doctoring their books to defraud and deprive the Federal Government of direly needed funds should forthwith desist from such acts as this is the worst form of unpatriotic action.
"It is expected that we all play our roles in ensuring that the nation conserves the already limited resources available on the one hand and rake in every revenue that is due to the government without emplacing unnecessary bottlenecks and needless opposition to laws that will help further enhance the welfare of the citizenry."
The group expressed dissatisfaction with the Association of Licensed Telecommunications Operators of Nigeria (ALTON) for allegedly fuelling a negative campaign against the bills, asking that "when did ALTON and her co-travellers become advocates of the masses and start seeking to protect our interest?
"Are these not the same telecommunications operators that ripped us off of trillions of naira stating that per second billing was impossible among other injustices meted against consumers? Why is it that mega corporation such as MultiChoice refused to bill consumers on a pay as you go system which is obtainable in other climes?"
It further noted that for ALTON members particularly the GSM operators to convince Nigerians that they have their interest at heart, they should make it public and "enable the federal government ascertain what they make as profit and in return tax them adequately."
They said "any entity which persists in resisting these timely and economic rescue bills will have the full wrath of the Nigerian youths and masses to contend with."
Stop sabotaging passage of telecom service bill, Nigerian youths tell operators on Vanguard News.