As the 2016/2017 English Premier League season starts today, digital television firm, Star Times has said Nigerians can now watch the EPL on its platform in the country.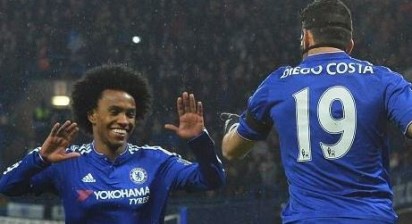 The firm in statement said football fans would watch 33 live matches of the English Premier League from this weekend, August 13, adding that viewers would also watch the games if they missed via replay
Star Times has exclusive rights to other leagues like German Bundesliga, Italian Serie A and French Ligue I.
Football enthusiasts can enjoy live matches on weekends and the replays on NTA Sports 24 (STarTimes channel 270)as the biggest clubs in England do battle for the crown and glory.
In August and September, Everton vs Tottenham, Burley and Liverpool, Leicester and Swansea, Manchester City against Bournemouth will all be shown live.
Oludare Kafar, Marketing Director, Star Times Nigeria, said, "Securing the English Premier League EPL on Star Times platform highlights Star Times commitment towards ensuring quality contents for its subscribers to enjoy maximum entertainment, be it sports, movies, music, news documentary and kiddies."
Star Times to air live EPL games in Nigeria on Vanguard News.