By Elizabeth Uwandu
WARRI—A member of House of Representatives, Mr. Daniel Reyenieju, representing Warri federal constituency, has expressed disappointment over the alleged budget padding drama in the House, saying "I remain most pained when you hear those accused of being involved in the saga arrogantly telling the world that they were attracting to their respective constituencies projects worth over a billion naira."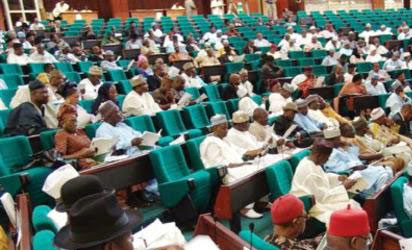 He said that it would at "The same time not be honourable to further give information on what my colleagues in the House that are outside the coterie of the leadership hierarchy got as constituency projects."
Speaking to Vanguard, yesterday, over phone, Reyenieju noted that "This incident even though "painful by virtue of the fact that it has brought the House into disrepute, given the dominant public opinion, it is no doubt watershed by virtue of the fact that the public has now become aware of certain realities, particularly how some colleagues could take undue advantage of their leadership positions to the disadvantage of the majority of members, as it is not possible for all members to be in the leadership cadre.
"We individually represent different constituencies and constituents expect each of us to attract projects to the different constituencies we represent. Which member will be happy to tell her/his constituents (for example) that a colleague got over a billion Naira worth of constituency projects, while you can only attract projects worth few scores of millions of Naira to your constituency?"
He said that the "dominant and painful trend is that if a federal constituency like the Warri federal constituency for example has no federal minister and even a permanent secretary/director at the federal level, such constituencies are hardly captured in the federal budget specifically in the allocation of projects."
Rep flays members position on alleged budget padding on Vanguard News.