By Kehinde Ajose
Celebrities constantly face the brunt of harsh opinions from their fans.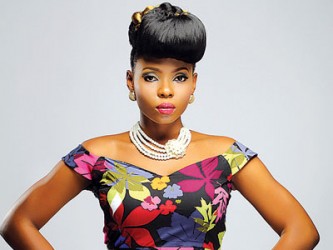 With the advent of social media, more fans are taking to social media to show their disapproval over the lifestyles of some of their favourite entertainers.
In a chat with Showtime, Yemi Alade opens on what she thinks about fans who consistently throw negative comments at her.
"There are a lot of comments that people just throw my way without thinking. I personally think that it's only God that can save such people."
Speaking on how far she wants to take her music, the beautiful songstress says her focus is to reach the world with her music.
"My focus is not only Nigeria. The focus is indeed the world. We are all sent to this world to do something and I believe it's my calling to inspire young girls all over the world no matter what their skin colour is, or where they are from. My focus is more of the world than where I am from."
Fans have been unkind to me, in their comments—Yemi Alade on Vanguard News.