By Marie-Therese Nanlong.
Jos – Following the recent attacks on its people by suspected Fulani herdsmen, the Bwatiye people of Demsa local government of Adamawa state, resident in Jos, have asked the federal government and the Inspector General of Police (IGP), Mr. Ibrahim Idris to as a matter of urgency, disarm the Fulani herdsmen in their locality so as to safeguard the lives of the remaining members of the ethnic group.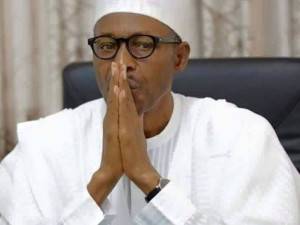 The people said such exercise was necessary in view of the incessant attacks on the ethnic group by heavily armed Fulani herdsmen which have so far led to the death of about 100 people in the last seven months.
In a statement issued on Thursday, in Jos and signed by the National President, Pene Da Bwatiye, Prince Hezron Fada, the people alleged that armed Fulani herdsmen have attacked more than 10 villages in the locality between January and July 2016.
According to Fada, "It is with a heavy heart that the Bwatiye Community represented by our umbrella organization, PENE DA BWATIYE wish to draw the attention of Nigerians to the massive destruction of the rural town of Kodomun in Demsa Local Government of Adamawa State and the brutal cold blooded murder of 25 persons comprising our revered elders, young and middle aged men and children.
"The attacks has left a population of about 2,500 inhabitants now homeless and scattered in towns and villages as Internally Displaced Persons (IDPs). From January to July this year, similar mass killings took place in the Bwatiye villages of Koh, Goron, Ndikajam, Tabongo, No-Ine Fawaire and Jimoh in Girei Local Government Area of Adamawa State, where 72 deaths were recorded including the Divisional Police Officer (DPO) of Vunoklang, a suburb of the Jimeta metropolis.
"There is no doubt that the killings by the Fulani herdsmen and their hired mercenaries were perpetrated under a grand design to annihilate the Bwatiye race as a people. Upto this time no one has been apprehended, questioned or sanctioned by the authorities over the incidences. Is this not a conspiracy of silence?"
The statement added, "As painful as the destruction and looting of property and the brutal killings of our defenceless people and the removal of some vital parts of their bodies for ritual purposes have been, we have managed with difficulty, to implore our communities to refrain from taking law into their hands. While we continue to look up to the State Government for justice and protection, unfortunately, government failed in this regard.
"We find this failure of government unacceptable, as it is equally becoming more challenging to restrain our people from rising up to their own self defence by every possible means against armed Fulani herdsmen that are using assault riffles and hard core military weapons, as did in Koh, Ndikajam, No-Ine, Tabong Goron, Fawaire and Jimoh in Girei Local Government Area. The impunity of these invaders will not stop unless the government ceases to treat them with kid gloves.
"We are gratified that the President Muhamamdu Buhari has at last directed the security agents to disarm them. However, we wait to see what will happen, for with the likes of Commissioner of Police of Adamawa State, Alh. Ghazzali Mohammed as law enforcement officers, we will be faced with either non-compliance or complicity. You will recall that this Commissioner of Police on Tuesday, August 2, 2016 said no life was lost in the invasion of Kodomun and that he did not allow his men to intervene in the attack because according him, it was a communal clash and to do so, would appear to be taking sides.
"This man is therefore not fit for a Command position. He should be removed immediately by the Inspector General of Police. In light of the foregoing, we unequivocally affirm that it is not a coincidence that the brunt of these murderous attacks have been directed mainly at the ethnic nationalities and other well meaning citizens who are opposed to this diabolic agenda.
"More importantly, we demand the immediate disarming of all Fulani herdsmen who are taking cover under the guise of grazing their cattle to kill, maim, plunder and economically incapacitate the communities. That, as a matter of urgency, government should immediately come to the aid of the victims of the Kodomun massacre through the provision of relief materials. Government should also rehabilitate and settle the affected community as houses and property have been destroyed and they could hardly afford to provide shelter for themselves."
'Why Buhari, IGP must disarm Fulani herdsmen in Adamawa' on Vanguard News.