Uyo – The Minister of Niger Delta Affairs, Pastor Usani Uguru Usani,said the Federal Government was passionate about and determined to solve the unemployment crisis in the Niger Delta.
Usani stated this in an interview, in Uyo on Thursday.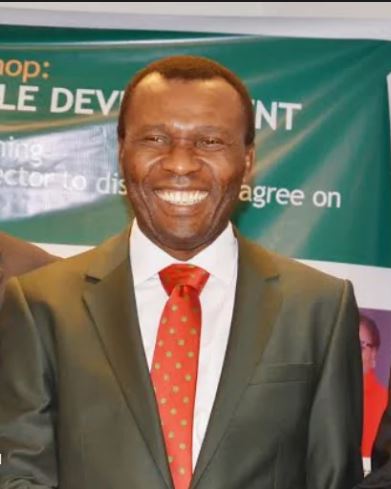 He said was promoting proper youth engagement to curb unemployment and youth restiveness in the region.
"It's a cluster of industrial and entrepreneurial sub-sector in different vocations.
"We have to promote artisanship for those who are not privileged to embrace western education.
"We will promote physical and emotional stability in the lifestyle of the youths.
"An empowerment programme is on going for those trained in agriculture'', he said.
Usani added that 130 people had been trained in the International Skills Acquisition Center in Israel in partnership with the Bank of Agriculture and the ministry.
"Over 200 youths have benefited from mobile phone assemblage training in Calabar, and 60 youths are currently undergoing training in the same skill", he said
He said the ministry was promoting core values of artisanship (for the non-formal sectors) and setting a futuristic programme which has an industry for engagement once training was embarked upon.
The minister said the programme would also persuade the youths to understand the value of peace in the face of provocation.
He decried the harm the restiveness had done to the region.
Usani said it had led to the identification of skillful education as one of the key factors that will bring about the much-needed peace.
The minister said the present administration had designed a skillful education system that would enable the youths to acquire skills.
He said such skills would make them useful to themselves and the nation at large.
Usani also said government had made tremendous effort in curbing restiveness in the region.
He said this was done partly by having nine skills acquisition centres in the region for youths to gain skilful knowledge.
Usani said this would enable them to be useful to the society after graduating.
He decried corruption and unemployment, saying they were some of the causes of youth restiveness in the society.
The minister stated that to fight against youth restiveness demands genuine commitment from all stakeholders.
He noted that the region was seriously experiencing high rate of insecurity.
He stressed that government was committed to resolving the restiveness.
Usani also said that re-orientation of the people against violence would go a long way in solving the problem.
"Violence is violence in any form or shape. Unless both victims and perpetrators are transformed, there will be no end to violence", he stated.
Usani urged the people of the region to promote the culture of peace through education and advocacy.
He also advised them to collaborate and build relationship with identifiable key stakeholders in peace-building.
FG to overcome unemployment in Niger Delta, says Minister on Vanguard News.