By Levinus Nwabughiogu,
ABUJA—Even with the unprecedented hunger hitting Nigerians below the belt, the Federal Government, yesterday, insisted that the country must keep up with the rest of the world in digital broadcasting.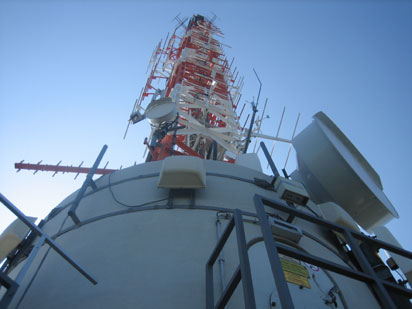 To this end, it has directed all its relevant Ministries, Departments and Agencies, MDAs, to key into the process to enable Nigeria beat the deadline given by the International Telecommunications Union, ITU, that all countries should migrate on or before June 2017.
The development was the singular item discussed and approved by the Federal Executive Council, FEC, meeting, yesterday, presided over by President Muhammadu Buhari at the Presidential Villa, Abuja.
Recall that over N34 billion had been earmarked for the programme to procure digital spectrum necessary for the migration policy.
Already, some set-up boxes had been under experiment in Jos, Plateau State, since April 2016, as part of its pilot scheme towards the digitalisation process.
Briefing State House correspondents after the FEC meeting, Minister of Information and Culture, Alhaji Lai Mohammed, said outside the swearing in of four special advisers, including one for the economy and a permanent secretary, the digital broadcasting dominated the meeting.
He said: "The main highlights of today's council meeting are the swearing in of the four special advisers and permanent secretary for foreign affairs, after which only one single council memo was considered and that council memo was a note in respect of an update from my ministry in the process of migrating from analogue to digital broadcasting.
Digitalization in the face of hunger
"Yes, Nigeria might be going through a very difficult time, it doesn't mean that we are going to be cut off from the rest of the world.
"20 years ago, Ethiopia had a famine that ravaged the whole country, they have risen from the ashes of that famine to become one of the strongest economies of the world.
''The fact that we are facing temporary problems does not mean that we are not going to be at pace with technology development all over the world. This is a global issue. It simply means that if we do not move from analogue to digital broadcasting, we may not be able to even receive signals on your television.
"Again, the government would assist to subsidize in getting the boxes but look at the job creation that digital migration is going to bring to Nigerians; look at the opportunities it offers our young men who are very talented to provide content to television stations.
''So, it's going to impact very largely on the broadcast industry, even piracy which has been a menace to us today.
Digital broadcasting: Nigeria'll keep up with the world —FG on Vanguard News.