By Chidi Nkwopara & Chinonso Alozie
OWERRI—Angry reactions have started trailing what Imolites describe as "anti-people policies by the state government."
While some respondents hinged their assessment on "the several anti-labour laws initiated and implemented by the Rochas Okorocha government," others pinpointed the massive destruction of people's businesses and ancestral homesteads.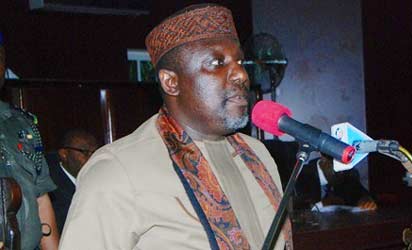 For Barrister Egeonu Mere, the massive destruction of people's homesteads for whatever reason, is anti-people.
"By the time the military handed over to Governor Sam Mbakwe, the New Owerri had been mapped out, roads were designed and opened up, positions for infrastructures were put in place," Mere said.
While appealing to Okorocha to leave Old Owerri as it is, in order to preserve the ancestral homes of the people, Barrister Mere also argued that the indigenes would not have anywhere else to go.
On the vexed issue of relocating the ancestral market, Ekeukwu Owerri, Mere said: " Nowhere in the world has a government relocated a traditional market of this importance and magnitude, away from its original owners ".
A civil servant, who preferred anonymity for obvious repercussions, said, "there was no sense in destroying properties for alleged road expansion, when all the previous road programmes have largely remained unrealized.
"The World Bank Housing Estate to Umuguma road remains a death trap despite the initial government bravado. The same is also true of the Owerri-Orlu federal highway."
Answering a question, the worker lamented that salaries and job security had become a mirage in the state.
Meanwhile, the Chief Press Secretary, CPS, to the Governor, Mr. Sam Onwuemeodo, said although the government would not force any worker to accept its three-day work week, it has however not scrapped the policy.
Onwuemeodo stated this in reaction to a press statement signed by labour, congratulating government for rescinding the vexatious policy.
Angry reactions trail 'anti-people' policies in Imo on Vanguard News.