President Muhammadu Buhari has administered the oath of office on his Economic Adviser, Dr. Adeyemi Dipeolu and others.
The ceremony took place during the meeting of the Federal Executive Council, FEC on Wednesday at the Council Chamber of the Presidential Villa, Abuja.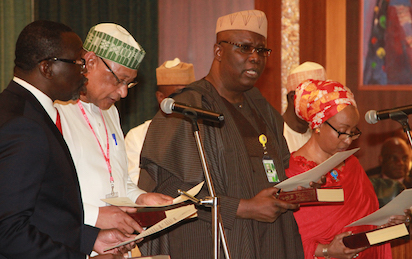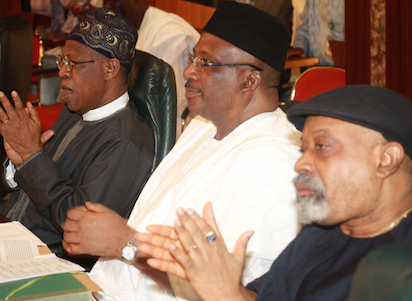 Photo: Dipeolu, others take oath of office on Vanguard News.