…Glamour and giving back
By Anino Aganbi
The popular saying "Put your money where your mouth is…" has been and still is a phrase that gets the blood rolling. Running a pet project is never as easy people make it seem. If you compare a pet project without adequate funds and man power to a ship without a captain, what you will have at the end of the day is a total ship wreck.
Some people might feel that running a "Pet project" is a child's play but the reality is that the efforts placed in these things are enough to wow a lesser being. Any pet project that plans on being sustainable requires a lot of brain power, grants and manpower to make it work.
There may be instances where people are accused of diverting funds/grants meant to fund these projects into their own purse, yet there are still people determined to use these grants to make their pet projects work. This way they can leave their mark in the sands of time.
What used to be known as something that used to be strictly done by the first ladies of the federation has blown much bigger with Nollywood female celebrities stepping up and keeping their game-head on.   When it comes to giving to charity, American talk show host Oprah Winfrey comes to mind. Her numerous charitable deeds have spurred so many others to look into different areas of the society and contribute where needed.  Oprah has donated millions of dollars to various charities and organizations, with most of her money going to three foundations.
Also in the US, Taylor swift has launched a campaign to protect children from online predators. Swift has teamed up with Tennessee Governor Phil Bredesen to combat internet sex crimes. She has also given out funds to provide relief to people who are in need. So if you still have the belief that celebrities are selfish, conceited or superficial, Not these celebs! Here are some celebrities who have pet projects!!!
Mercy Johnson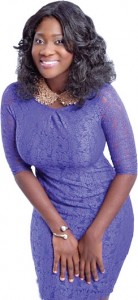 Although she hails from Okene in Kogi State, Mercy Johnson was born in Lagos to a former naval officer as the fourth
of seven children. Married to Prince Odianosen Okojie in 2011, they have 3 children together.
Pet Project
Her love for charitable deeds has enabled her touch lives through the "Mercy Johnson Foundation"; which is concerned with making sure that underprivileged children get back to school.  Mercy has launched series of sensitization workshops and visitations.
Stephnie Okereke-Linus
Leading Nollywood actress and film director Stephnie Okereke was the runner up in the Most Beautiful girl in Nigeria (MBGN) pageant in 2002, while in 2011, she was honoured by the Nigerian government with a National honour (Member of the Order of the Federal Republic, MFR).
Pet Project
In identifying Vesico vaginal Fistula, (VVF) as a dangerous condition amongst women, Stephnie started a foundation called "Extended Hands Foundation". Over the years, she has been campaigning to educate and raise funds for surgery to treat Vesicovaginal Fistula (VVF) which has been prevalent in Northern Nigeria due to early marriages.
She has also extended hands to aspiring youths who want to take up careers in the movie business through the Del York International programme in conjunction with the New York Film Academy.
Omotola Jalade
Nigerian actress, singer, philanthropist and former model, Omotola Jalade has been Ambassador to United Nations World Food Programme and Amnesty International Ambassador since 2005 where she campaigned to end maternal mortality among women. Although she is married with children, Omotola still finds space in her heart to give to the less privileged.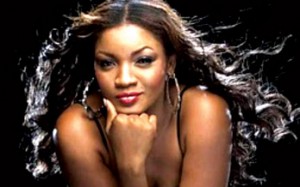 Pet Project
The actress is championing her social cause through her NGO which is called Omotola Youth Empowerment Initiative Project, which organizes empowerment lectures and programmes for the youth. One of the program's very famous projects was the 20 Widows Makeover which she operates in remembrance of her late mother.
Her philanthropy  continues with Save The Children UK, Enough is Enough, and Amnesty International; working for causes like the Maternal Mortality struggle in Sierra-Leone and the Own Up, Pay Up and Clean Up campaign for Niger Delta.
Uche Jombo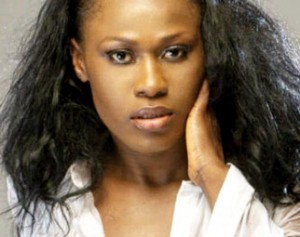 The Abia born Nollywood Actress is a product of University of Calabar where she graduated from  the department of Mathematics & Statistics. She had earlier on bagged a diploma in Computer programming at the Federal University of Technology, Minna , Niger state. After years she delved into script writing and later into film production. Her passion for helping out people in need encouraged the need for running a charitable foundation.
Pet Project
Through her rise in fame in Nollywood as a result of her writing and acting, she launched her pet project " Uche Jombo and You foundation"; a forum that grooms youths on how to become successful in the movie industry.
Her commitment in giving back to the society has actively involved her in numerous charitable activities including her continuous support for the African Children Talent Discovery Foundation (ACTDF) through her NGO.
Ezinne Akudo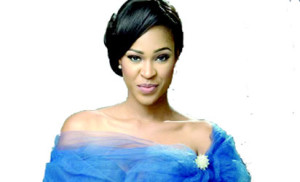 Winner of the 2013
Miss Nigeria Beauty pageant, this Imo state born model turned barrister opened the doors of her rape crisis centre.
Pet Project
Former Miss Nigeria, Ezinne Akudo set up a charity foundation called 'The Eight Foundation' which is geared towards the girl-child. Her aim was to empower women and children across the continent and raise general awareness on rape and sexual abuse in the society.
Iyabo Ojo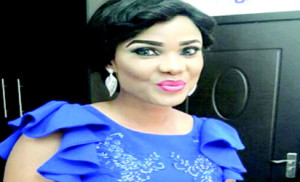 This pretty damsel is a mother of two. She is an actress, director and producer. Her acting career began in 1998 after she joined the Actors Guild of Nigeria (AGN).She diverted into Yoruba language movies in 2002.
Pet Project
Iyabo Ojo launched her NGO, Pinkies Foundation in 2011, which caters to the children with special needs and the less privileged. The Pinkies Foundation was set up with the objective of bringing women together irrespective of age or social class, supporting each other and sharing ideas in business, health and improving family values.
Nigerian Celebrities and their pet projects on Vanguard News.