By Prince Osuagwu (Hi-Tech Editor) & Emma Elebeke
Convergence is now happening in the ICT sector by default. The need to see much of development in the sector is forcing collaborations by organisations hitherto wary of each other's influences. Although there may not be visible friction between the Nigerian Communications Commission, NCC and its counterpart, the National Information Technology Development Agency, NITDA, there's no gainsaying that they've been careful of each other's influence.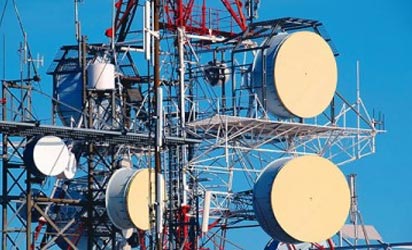 However, it was a big surprise recently when the two agencies of government announced collaboration to enhance   frontiers of Nigerian ICT ecosystem. The two agencies have set up a joint committee to design a framework for collaboration to optimize development efforts for the telecommunications and ICT in the country.
The joint committee is a fall out of the interactions between the Executive Vice Chairman of the NCC, Professor Umar Danbatta, the Acting Director General of NITDA, Dr. Vincent Olagunju, and his team paid a courtesy visit to the NCC headquarters in Abuja at the weekend. Both agreed that a new era of interagency collaboration, especially within the sister ICT agencies would bring about desirable results, in line with global best practices.
The Joint committee, chaired by Dr. Agu Collins Agu, a director at NITDA, is expected to provide detailed areas of collaboration and terms of reference, which will be initialed by the two organizations in due course.
Danbatta said the initiative will prove to the world that sister agencies in our clime can work together in the interest of the nation., and charged the committee members to work assiduously to ensure that the objective of the collaboration is realized.
"We must concentrate on those things that we know that with the right investments and involvement of our human capital resources, we would realize things that we can show the world about the giant strides that are being made in this country, especially in the area of Information and Communications Technology", he said.
NITDA's Acting DG, Dr. Olatunji, said that should be no rivalry in ways that the tow organizations operate these days because it is all about   common vision and common goals which are tied together for the future of our nation.
"The Information Technology sub-sector, and the telecom sector, already work together now in their operations. If those of us at the helm of affairs that are driving the industry do not work together, we will not go far," he said
Convergence: NCC teams with NITDA in joint committee for ICT devt on Vanguard News.