By Demola Akinyemi
ILORIN- Kwara State governor, Alhaji Abdulfatah Ahmed has approved the constitution of visitation panels for the College of Arabic and Islamic Legal Studies (CAILS), Ilorin and the College of Education,(COE) Oro.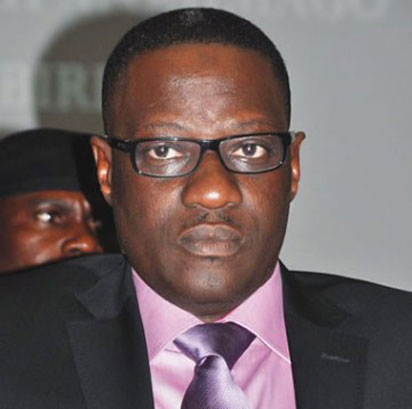 Recall that the two state owned institutions have been unable to pay their workers salaries for about eleven months now and therefore become almost non operational.
Apparently, the annual subvention of N430,388,359.24 recently released to the two institutions among seven others by the state government with a promise to pay the balance of N86,996,421.7 by the end of August is far from solving their heavy financial crisis hence the visitation panels .
According to a statement issued in Ilorin on Wednesday by the Secretary to the State Government (SSG), Alhaji Isiaka Gold, the panels are to among other functions assess the operational practices of the institutions, examine the management of their finances in relation to available resources as well as assess the relevance of courses offered by both schools.
Alhaji Gold said the Visitation Panel to College of Education, Oro is also to appraise previous governments decisions with a view to determining the level of compliance. It will also examine the institution's academic programmes and identify key areas of comparative advantage and ways to reinforce them as areas of specialties.
For CAILS, the panel is expected to examine the performance and contributions of the school to the development and advancement of Arabic and Islamic Legal education in particular and higher education in general as well as assess the College's organisational structure with a view to determining its management quality.
Prof. K.S. Adeyemi is to head the Visitation Panel for COE, Oro, while Alh. O. O Yusuf is to serve as the Secretary. Other members are Alh. Salihu Arowolo; Mr. G. I Olawale; Barr. (Mrs) O. T Olubiyi and Mr. G. Y Jimoh.
The Visitation Panel for CAILS has Prof. Mohammed O. Ibrahim as the Chairman and Alh. Toyin Lawal Ahmed as Secretary. Other members are Dr. Ibrahim Abdulkadir Abikan; Alh. M. A Shehu, Barr. A. M Bello and Alh. Yusuf Bamigboye. The two panels have three weeks to submit their reports.
10 months salary crisis: Gov Ahmed sets up visitation panels for COED,Oro; CAILS on Vanguard News.